"Wrestling--The Name Says it All"
November 11, 2011
"Hard work beats talent when talent doesn't work hard," said Tim Notke. I live, wrestle, and go by this quote. It is one of the reasons why I am so successful when I wrestle. Before every wrestling practice, we change in the locker room. As we change our clothes and prepare ourselves for another long, excruciating wrestling practice, we exchange words with fellow teammates, tell jokes, and, of course, make fun of each other as if we hate one another. We all get a laugh out of this, but yet we all still have a special friendship that nothing can break. After we have our shoes on, we go running the halls for fifteen minutes and then go into the fitness center for a half-hour. We go back up to the locker room to change our shoes and then the hard part comes; we start to wrestle for hours.

Once we get onto the mats, we stretch out again. We do front flips and cart wheels to stretch out. After the team is all stretched out, we do drills. The first drill is a roll drill; a wrestler will sit Indian style and roll to one side and will sit back up and roll to the other side as quick as he can. For the second drill, a wrestler is on his hands and knees, and another wrestler leans all his weight on the bottom one and spins around him as fast as he can. That drill is one of the hardest. All the drills and running we do at practice is hard, but it is worth it in a wrestling match because the feeling of beating the opponent is like no other.

The feeling I have when I arrive at a wrestling tournament is nerve racking. The roars of the crowd and coaches cheer when I walk on the mat, which gets my adrenaline, flowing and the feeling of 'nothing can stop me' sets in. At the same time, the feeling of nervousness overwhelms me, terrifying me, making me think, 'Why did I get myself into this?' There is one easy solution for this problem: I listen to some fast, upbeat music! When I start listening to the music, my adrenaline flows more than ever and makes me feel as if I am an unstoppable wrecking machine. As I walk onto the mat, nothing can ruin my mood. Nothing can be heard because I'm so focused. As the match starts, I size up my opponent and observe how he acts. If he is aggressive, I want to play defense and wait for him to mess up, but if I can sense the fear or worry in him, it will be my time to strike. All wrestling matches are different.

My first official wrestling match was at a tournament against my own teammate. I wasn't as scared or as nervous as I should have been because he was my teammate. When the match started, I scored first by taking him down. I did this by doing a throw by to get behind him. Then from behind I picked him up and slammed him so the whole room could hear the slam. I end up pinning my teammate. The feeling I get when the referee raises my hand is phenomenal! We both stand back where we started, shake hands, and then the referee raises the victorious wrestler's hand! "Hard work beats talent when talent doesn't work hard" said by Tim Notke really started meaning a great deal to me from that point on because that showed I can win.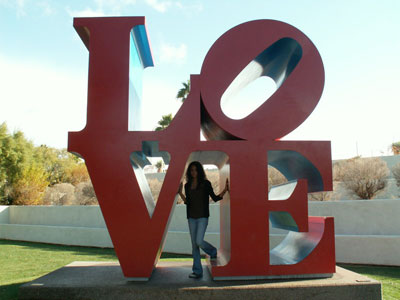 © Shannon E., Glendale, AZ