Athletic Idols Behind Bars
May 1, 2011
A role model is a person whose success or behavior in any given field becomes a high standard strived for by others, especially by younger people. Throughout time young people have had iconic figures that they emulate and push to be like. For many young boys and girls, those icons are sports related. What really bothers me is that many of these iconic professional athletes end up in jail. Kids adore these people; they buy their jerseys, hang their posters, watch all of their games and learn to love them. These larger then life sport stars seem to grow even bigger then their stats when the media puts their faces on energy drinks or in commercials. Documentaries are filmed on how they overcame difficult childhoods and became the people they are. Many kids can tell you every game this figure has ever played from high school through college and onto their professional careers. These kids can site their statistics and follow them, wishing one day to be like them.

Growing up, my favorite player was Michael Vick. I watched him being picked by the Atlanta Falcons in the 2001 NFL draft. With Vick's arrival in Atlanta, the once weak and losing Falcons became an immediate playoff contender. Michael Vick put up huge numbers his first few seasons both running and passing the ball. He brought his team to 4 playoff appearances and was on pace to set and break many records. A 2006 poll had Michael Vick 3rd as the most popular athletes of the year. As fan popularity grew for Vick, so did my love of him. He always seemed to be able to make the clutch play when it mattered most and always, always put up great stats. Michael Vick was more then a sports star, he was slowly turning into and icon and a role model for me when I was my most impressionable.

One day a few years ago I saw on ESPN that Vick was due in court for a trail. I looked into the case and learned that it was allegedly for dog fighting. Several weeks later, the cover of Newsday read, "Perhaps the most controversial case in NFL history, Michael Vick sentenced to spend 24 months in jail for dog fighting". How could he do that? How could my favorite player do such a terrible thing? I actually had a giant sized poster on my wall of Vick throwing a game winning touchdown pass. This man was responsible for the deaths of hundreds of dogs? This blew my mind! I coulnd't understand how such a famus, loved and iconic allstar could do such a thing. Thousands of kids all over the United States rooted for Vick week after week, now he was sentenced to spend time in jail.

Michael Vick is certainly not the only athlete to ever spend time in jail. The list is huge for one time allstar professional athletes that have turned into criminals. For example O.J. Simpson, Allen Iverson, Tank Johnson and many many more went from being beloved athletes to being behind bars. It bothers me because many kids dream of having lives like they have. In addition to being in remarkable physical shape, they live in opulent mansions, drive unbelievable cars and live like rock stars. What's not to admire? I remember practicing on my front lawn, imagining myself in Vicks place. There I am playing in a huge stadium, all eyes on me, making the game winning play. I remember wishing that I could be as talented as him and hoping for a life like his. Many kids have their favorite players and it's unimaginable that they can end up behind bars.

Now that Mr. Vick has served his time and has been reinstated back into the league, I can't just go back to the way things were. I can't look at him the same way I did when I was younger. He is no longer the bright shining idol of my youth. Now when I come across the rolled up poster of him that once adorned my wall I see a convicted criminal. More than that I see an evil person who wanted to gain from the painful suffering of unknowing, innocent animals. Role models should be all around positive influences for our youth not only in their endeavors on athletic fields but in the way they live their lives.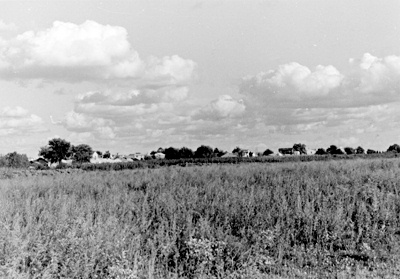 © Kelly H., Milford, CT