LeBron James
January 13, 2011
When LBJ (LeBron James) first came into the NBA I was excited! I thought that he was a "young and rising star". He was a great forward. He was strong, powerful and a great leader .He was drafted right out of high school and everyone projected he would be a superstar. LeBron James chose to wear #23 in honor of his idol, Michael Jordan. Then, after seven seasons with the Cavs came an hour long presentation known as "The Decision."


Since I watch ESPN as much as I breathe I had nothing better to do that sit through a whole 60 minutes of TORTURE. Even the all-great non-role model Sir Charles Barkley said on OTL(Outside the Lines) "it was a punk move and shouldn't have happened",obviously talking about "The Decision". Later after "The Decision" the NBA decided that they would retire the #23 in favor of Michael Jordan.


"The Decision". An hour to decide on something to us normal people is obviously much different to LBJ. Apparently if you give a self centered superstar 60 minutes to pick the Miami Heat or the Cleveland Cavs, he decides that he should reminisce on his 20 09-10 season. But in the end the all famous words "I'ma take my talents to south beach" still ring in our minds like an annoying bee.

I remember when top NBA professors would say that LBJ was going to be the next Michael Jordan. They were wrong. There will never be another athlete as well rounded and amazing as Michael Jordan. Some Cavs fans believed that LBJ was the answer to their prayers. I just can't believe that those Cavs fans would approve of LBJ's decision, to do that is like following the sidewalk until it ends-it's just stupid.

The decision eventually ended with LBJ going the Miami Heat with Dwayne Wade and Chris Bosh. This proves that LBJ isn't the next Michael Jordan because Michael Jordan wouldn't go to another superstars team just so he could win.

Just recently the NBA Finals projected Heat's 13 game Road win streak was ended by the Los Angeles Clippers. As of right now LBJ is doing fantastic with his team having the #1 spot in the East. The only reason why LBJ is doing good is because he went to Dwayne Wade's team.

If you are reading this you probably already know a thing or two about basketball. You probably know that LBJ is a very talented basketball player. You probably know that the decision he made was very controversial. The decision to leave the team that drafted him from high school and gave him a franchise tag to go to a team stocked with superstars was wrong .The only way to perceive this action is to assume that he went to the Heat to get the easy win. This is unlike the usual good character and hard-work ethic we have seen through the past years. I still think that LBJ is a phenomenal basketball player but the decision he made when he left Cleveland devastated a lot of people and will not soon be forgotten.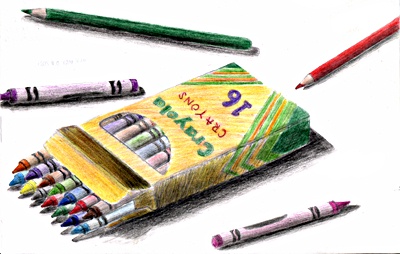 © Dana H., Wichita Falls, TX