Success
December 21, 2010
The increasing pressure, the adrenaline rush. Knowing that no matter how arduous the next 180 seconds may be you have to give it your all. You have to push to the best of your ability and use the endurance you never knew you had.

That's what crew feels like. As you manuever the oar back and forth with as much strength as you can muster your muscles burn and your feet ache. Your head throbs and every time you take a stroke the pounding in your heart increases tremendously. But this just makes you row faster, harder. Until you're rowing so hard the blue water rushing past your boat is just a blur.

And no matter how strenuous the race is, when you hold that shiny metal trophy in your hands and feel the sense of accomplishment pulsing through you body, you know that it has all been worth it. Every single stroke you made has brought you to the wonderful place you are now.

Success.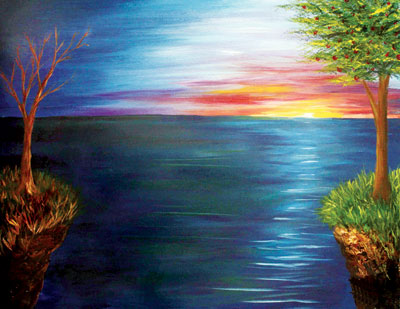 © Ariel G., Moses Lake, WA