The JV Soccer Team
November 16, 2010
"Soccer is not about a goal-it's about winning." Going out for the JV soccer team was easy, but once we played our first game I thought it was kind of hard and it got harder. The people on the other schools teams were better. Some were older, and had more skills. Also being in JV soccer helped me improve my soccer skills. Being on the soccer team was great. Helped me meet more people and make more friends.

I it first didn't know if I should have tried out for JV or Varsity. I thought about it and I decided to go for JV because it looked like varsity was going to be hard. When I went to try out for JV, I went because I enjoy playing soccer and also because my friends were joining me. During the 8th grade they had posters about when and where to sign up for soccer, and so I did. During the summer I got a call from the one of the coaches letting me know about the meeting/practice. He said we could bring friends who didn't signed up but didn't get a call. After a couple practices the coach told us about the tryouts. My friends and I decided to go for JV because we found out that I varsity they had to wake up early in the summer and run for like and hour, and for me that's too early to wake up during the summer. Usually during the summer I wake up around 11 a.m. or 12 p.m.

About two weeks after the coach told us about try outs, I got a text and it said where the tryouts were going to be. For JV it was going to be at Highlands. I showed up for the try outs I saw my friends. We just had a practice and the coaches told us that we all had made the team. I got told that I was on the freshman team and that I was going to play every other game. When the freshman team had their first game it was kind of hard because I didn't know anybody's name and I felt like some of our players thought they were too good to pass it to their teammates. As a result we always lost the ball. At first I felt bad being around my team because I wasn't too good and because I wasn't to good and because I felt like not everybody liked me on our team. But, overall, we had a good team and a good season.

In conclusion, the JV soccer team made me better than when I started. I got to meet new people and make new friends. For sure next year I'm going to be on the JV one more time and hope to get better so I can join varsity during my junior and senior year.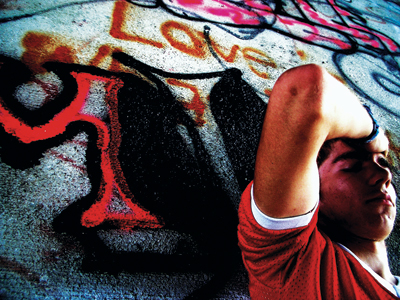 © Sindha A., Champaign, IL