Lacrosee: Best Sport Known to Man
October 25, 2010
Above all others, lacrosse has to be the best sport known to man.



This is a full contact sport. In order to steal the ball out of the opposing tams stick, you have to whack their stick like you were chopping down a tree with an ax. When the other team is about to score we slam into them with our shoulders and knock them to their butts. Lacrosse players also do this while trying to scoop up the fallen ball. After you retrieve the fallen ball, you better be careful because everyone comes after you like bulls in a stampede.




Teamwork is the most important element to winning in lacrosse. In order for your teammates to score a goal, you have to block like no other. You can easily tell when they are not going to score therefore you have to get open for a pass. Quick shots take two guys to accomplish one. One guys stands by the goal, and the other is farther off from the goal. You have to throw it perfectly into their net so that as soon as it hits, they can slip it into the goal.

This sport is the best because it teaches you discipline. In this activity it is fun to learn this discipline because Lax is always fun to do. It takes immense amounts of discipline to score a goal. You have to want to score a goal. You have to be dedicated to fulfill that want. Discipline is what helps you with teamwork. You have to have discipline to throw the ball to other players, to someone down to get the ball, and to run like a maniac even when you're out of oxygen and score the goal.

Between cradling and running is the hardest part of the sport. With every possession change, you have to run back and forth across the field. Retrieving the ball, you have to zoom all the way down to the correct side of the field and either pass it another player or attempt to score a goal. The only time you have air in your lungs is when you are standing on the sidelines. Aside from that is when you barely get out for a face off.



And this is why, aside from all others, Lacrosse is the best sport known to man.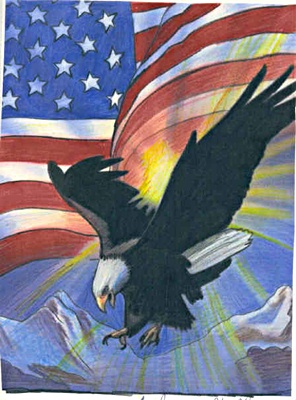 © Andrea G., Middle Village, NY