Don't Stop Halfway
July 20, 2010
"We are one team," my coach said to us at our volleyball camp.
"Not again," Mutters my friend Emily, and it's true we've been over this millions of times.
"We are one school. We are one community..." Coach continues oblivious to our annoyance.
"We are one heartbeat." We all say in unison.
He gives a laugh-a weird almost chuckle. And asks us, "If we want to win what do we have to do?"
My other friend Sarah-blond my height or at least she was- pipes up and answers, "We have to be a team."
"Oh, and we need to work hard and give 150 percent." Says our libero Megan.
Coach laughs and points to Megan and Sarah in turn.
"No, what i expect out of you is to come out here everyday and give me 100 percent regardless. That's all I'm going to ask of you. We need to be a team. Chloe," He says pointing at me. "Remind us what team is?"
"Together. Everyone. Achieves. More" I say to him matter-of-factly.
"Emerson, what is spirit?"
I look down the line of my teammates, where we stand two feet on the white line, and watch as Emerson hesitates.
"Down and back," Coach yells to us, and were off.
We get back to the line and our captain Veronica is reminding everyone to have two feet on the line.
"Talking when i should be," coach tells us and points to the other end of the gym, and were off again.
"S," he says pointing to Melania.
"Sharing thoughts."
"P." points to Allison.
"Positive attitude."
"I." points to Veronica.
"Integrity. Which is what you do when nobody's watching.
"R." points to me.
"Respect, for yourself first then your parents, teachers, and coaches."
"I." points to Gabby.
"Immediate feedback."
"T." points to Aly G.
"Teamwork."
"Very good," he says. Then, "Six on six. Eight graders on one side everyone else with me and Sam and Jackie."
Sam is his daughter and Jackie was on the a-team last year and plays high school ball now.
We seperate onto different sides of the court and coach arranges us into a line up that he's been making even before we've had tryouts.
The way we play is ruthless. For a middle-school team were one of the best in the city third year running. We have more than half a team of club players.
Emily's playing front row right now and Veronicas serving. Emily's holding up a number behind her back for Vero to serve to. It's a weak spot and we all see it.
Ace. Ace. Ace.
Finally Vero misses and the ball goes to the other team.
We only have three more points but were dead set on finishing them off easy. And we do: we don't stop halfway and say to ourselves "We have a good lead, so we can ease up."
We don't. we bury them into the ground. And we watch as coach runs, and we laugh at him because usually the situations reversed.
We line up on the white line-both feet- and face coach.
He smiles his mean smile and tells us, "That is how we are going to win. Play until the end, don't be afraid to make a mistake. Make it once and don't let it happen again. Don't back off the opposing team, if we're creaming them don't take it easy. Emily, Aly try doing a piggyback. Or Sarah, hit a C or even a two. Chloe try a three or a slide. Try new stuff when we can afford to lose points. Be getting ready for district cause girls, this year is our year!"
We all cheer because we believe it too, that we can take everything. And we know well have to work hard for it, and were okay with that.
And this year we're going all out.
We won't ease up, back down, or give in.
Like Mia Hamm said, "You can't just beat a team, you have to leave a lasting impression on them so that they never want to see you again."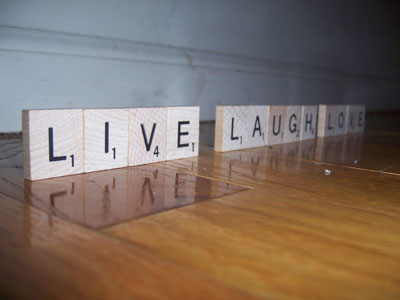 © Valcy E., Stony Point, NY