What Football Did For ME
April 20, 2010
On my first week of playing football for my school, I broke my arm and was out for 4 weeks. I missed both preseason games. Normally, you'd think "it's just preseason. Nobody cares." Wrong. Those two games would've made my career. They were my chance to show what I had. I showed what I had; a giant cast on my right arm.

For the next three years, it was a dog fight. I fought every day, I gave it my all, and I sacrificed everything. My reward? Nothing. Nothing but apologies and pats on my back. Oh, and one of my coaches telling me he never thought I'd even make it this far.

To be honest, I'm not even sure how I failed. What did I do wrong? What did everyone else do "more right"? It haunts me so much that I can replay every day over the course of three years and still have no answer.

What I learned on my first week was that being injured SUCKED. When I was able to practice again, I vowed never to concede to injury again. And, I can proudly say I didn't. So when my fingers were jammed from fast passes, I sucked it up. When my head was hurting and my vision blurry, I didn't care. When I got hit hard and broke my collarbone, I got up and played on. My reward for that? Nothing. Nothing but watching my teammates skip practice because of "injuries" and still play in the games.

I don't know what I should've done. Should I have quit while I still had some dignity? No, that wasn't like me. I fought to the end; against all odds stacked high against me, I fought on.

Somehow, I came to my attention that I was being selfish. Just know that I wasn't the only one stuck in this hole. I watched a friend and teammate go from starting strong safety one year, to I've-been-replaced-by-some-"athlete"-that-doesn't-know-what-the-hell-he's-doing the next. At least he was able to salvage something with his last season. Me: not so lucky, but then again, I had to salvage in the first place.

What did playing football do for me? Nothing. Nothing but the scars, both physical and mental. Physically, the scars range from the scratches received over the years to the fact that I can't do too many pushups without my collar bone hurting. Mentally, I can't over my failure. Long, sleepless nights of mine include just wondering if I deserve a second chance, to have the career I know I could've had.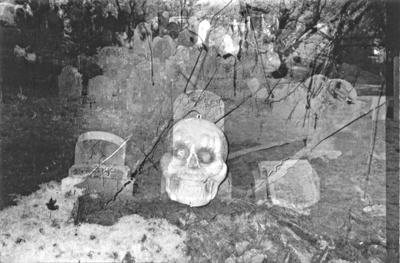 © Kyle M., Marblehead, MA