Overated No More
March 17, 2010
"Overrated . . . Overrated . . . Overrated," they jeered as we pulled on our gear. Every word the crowd chanted was another log on the sweltering fire, burning since the day they beat us. We wanted revenge and today was the day we were getting it.
It was a magnificent day leading up to the game, filled full of traditions from past years. We slept at the same hotel. We had a team meeting in the same conference room. We jogged around the same lake. We watched the NCAA lacrosse games at the same time. We even ate at the same Olive Garden before the game.
The sky was radiant and the air warm. We gathered as a team in the small parking lot across from the field. We began to stretch. We talked about what it meant for the seniors to be here and explained the feeling of playing in this atmosphere to the new players. After reading an inspirational letter from former player Jack P., we were ready.
Click-Clack, Click-Clack, Click-Clack. Two by two we strode into the stadium, the same way as years before. People were staring at us. Some probably frightened, and some probably impressed, and some probably still ready to dismiss us. Our fans greeted us with earsplitting cowbells and cheers as we took the field. Revenge was on the docket. I've never been so focused and determined in my life to win a game. Not only to win, but to make the attack-man I was about to guard wish he had never showed up for the game.
We sprinted out of the gate, scoring the first goal only 30 seconds into the game. They hung on for the first quarter coming out on top 3-2. After that we took control and never let up. Each goal we scored tilted the field in our favor. I could see a victory in the distance. After each goal, I made sure my attack-man felt a little piece of defeat by screaming in his ear. This was my payback for being humiliated by their crowd's "Overrated" chant.
We beat them in every aspect of the game.
10 . . . 9 . . . 8 . . . 7 . . . 6 . . . 5 . . . 4 . . . 3 . . . 2 . . . 1.
We are the Champions. Again.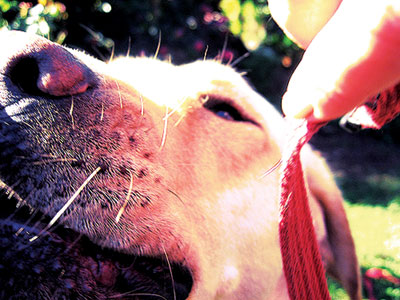 © Kate M., Brisbane, Australia