The Stigma of It
MAG
March 22, 2010
Nothing can prepare you for this.
The sprints get you in shape,
The lifts keep you injury-free,
The thousands of hours have made the motions second nature.
But nothing can prepare you for the moment everything leads up to.

It quickly becomes your identity.
It's not something you do, It's who you are.
Word spreads like wildfire, and everyone knows about It.
It follows you everywhere:
Before you've met them, people know about It.
"It's all right, he's an athlete."

You don't want to talk, so you shut everyone off.
Put in your headphones; go off to your own world.
Best not to consider the magnitude.
For this one night, just shut off your mind.
Cool, calm, and collected.

It comes with a certain status, even if those people know nothing.
It serves as a link to the "in" crowd, even if you don't want it.
People form opinions based on It, thinking they now know you.
But just when It reaches the point of hatred,
It helps you out of a jam.
"He doesn't need to drink with us, he's an athlete."

The thoughts creep in,
Failure consumes you.
Then you immediately shut back down,
Going back to check your pads for the 73rd time;
Anything to keep your mind off the task at hand.

It eventually becomes too much to fight,
So you just accept It, embrace It actually.
Embracing It is fun, much easier that way.
It becomes the first question everyone asks you,
And you can use It to your advantage
But, no matter what, It always comes back to you.
"He's going to be a college athlete."

By the time warm-ups end, it's a frenzy.
Every bone is shaking.
Too many emotions,
Too many thoughts.
But then the whistle blows,
Everything goes away,
And you realize you live for It.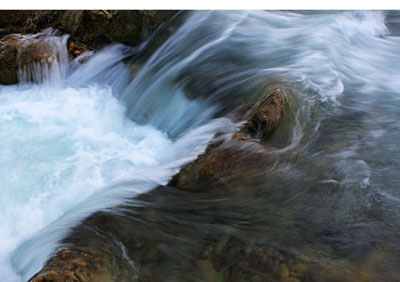 © Ellyn R., Elgin, TX