I Was There
February 17, 2010
Time ran out, the game ended but the pandemonium had just begun. People were rushing the court, the crowd was insane, it sounded like a jet had just taken off. It was like a sea of green and white had engulfed the Breslin Center's big wooden floor. I still couldn't believe State had done this, I don't think anyone could. This was the greatest game I had ever seen.


"Mom, out of all the games you could choose you picked this one? Come on Wisconsin is going to kill them." Those are the exact words I said when she told me we had gotten tickets to the Wisconsin game out of a raffle. "You could have gotten tickets to any other game, they are gonna kill us." Neither one of us knew that we had in fact picked the perfect game.


It was a freezing February day outside as we walked from our car to the Breslin, and just our luck we got stuck behind a whole group of Wisconsin students talking about how badly they are gonna beat Michigan State. When they saw Sparty one of them yelled, "Hey Sparty, don't you know that skirts are for girls?" I have to admit that was a pretty good one.
When we finally made our way into the Breslin it was amazing, I had been to games there before, but never any this big. It was always against someone like Southeastern Iowa State or some school like that, but today we had the #1 team in the country.


As soon as the game started I was glued to my seat, it was back and forth, up and down the court all night long. Michigan State relied on their senior point guard Drew Neitzel, I was amazed. Not once did Wisconsin play better than Michigan State like what all the experts said would happen. The atmosphere was electric with every point the Spartans scored the crowd would roar, and with every score they started to pull farther and farther away.


Afterward all the fans stormed the floor the celebration was on after Neitzel knocked down three 3s in a row to ice it. It was just the coach Tom Izzo and a still amazed reporter. "This is a huge win for Michigan State. The first time in school history we've beat the #1 team in our own arena and a darn good one too."
My mom and I were driving home just as amazed as the reporter. This game wasn't only big for the school and program, but it was big for me. It showed me that it didn't matter how favored one team was over the other any team can beat any team on any night, and I was there when it happened.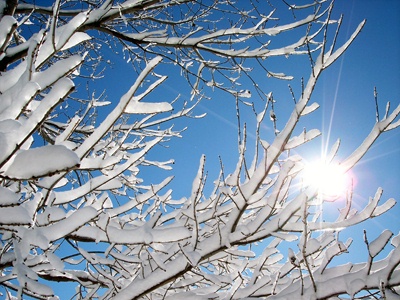 © Barbara S., Hoffman Estates, IL