Last One
MAG
"Out!" yelled the Lincoln volleyball players as I handed them the semi-final match of the Jersey City championship. No amount of fanning or looking up could divert the tears that welled in my eyes as soon as I hit that ball. This was a personal upset. As the only freshman on the varsity team, my main purpose was to deliver a consistent serve, and I had failed. The ball was out, and so was our team.

As we shook hands and said "Good game" to our opponents, disappointment set in like a grease stain on a cotton blouse. My coach called the team into the hallway and tried to console me. She assured me that as a freshman I'd have next year, then scolded all of us, saying the team never should have put me in such a position. Her words were little consolation. I felt sorry not just for myself, but for the seniors. It was their last chance to win a championship.

***

"Time out," yells my coach. Again, our cross-town rival is on the other side of the net, down one game and trying to come back in the second. Now a senior and captain of the team, I am anxious and ready to finish the game. Why, I wonder, is she stopping play? In position to serve, I can see that she is reprimanding one of our teammates, even though I cannot hear the conversation.

The referee blows the whistle, I spin the ball in my hand and whisper to myself, "Take your time." My serve goes over, but Lincoln returns the ball. I call "Back!" for the ball to be set to me, and hit it back across the net. Lincoln's middle passer misses. The action stops, and there is no sound. The referee stands on his pillar, crosses his arms across his chest and signals the end of the match.

"Good game," we say to our opponents, but this time our team is being congratulated. After eight years in the losers' bracket, my high school's girls' volleyball team has won the city championship for the third year in a row. This is no déja vu moment. There are neither tears of joy nor sadness, but rather a sense of relief for this victory. It would have been an upset if we had lost.

"We are the champions, my friends," we sing, and shower ourselves with the confetti made from newspaper secretly ripped up during that questionable timeout. Then it hits me - this high school championship is my last.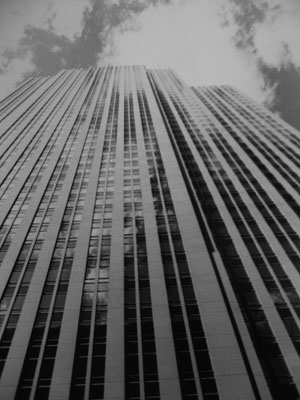 © Aaron B., Eagan, MN