Hockey
MAG
As I enter the rink the ice is glistening.
The banners are hanging and the stands will soon be filled.
Likethe Fourth of July fireworks, the popcorn is popping
and the zamboni isresurfacing the ice.

As I enter the locker room the smell is upon me,
Ihear skates being tied with anxiety.
As the puck drops on the freshice,
the nets are put in place.

I bite my mouth guard with the sweatrunning down my face.
As I step on the ice it feels as if time hasstopped.
I take the puck and feel the weight of the stick,
and I amsuddenly filled with a love for the game.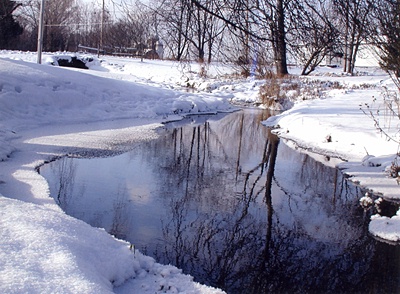 © Alex B., Rome, NY