Death of a 7-time Champion - Remembering Dale Earnhardt
MAG
Looking back at the tracks.
Bringing back old memories.
Smelling the burnt rubber in the polluted air.
Smelling the racing fuel as the cars go by.
Hearing the roar of the exhaust pipes.
Hearing the noise of the crowd after winning.
Feeling your first trophy in your hands.
From hitting the wall,
To winning the race.
From blowing your engine,
To becoming the champion.
To risk your life every time you are in the car.
Knowing that if anything goes wrong,
You could die.
The last lap feeling your adrenaline,
Because anything could go wrong.
Looking back knowing that you gave it your all,
Win or lose, you finished a champion.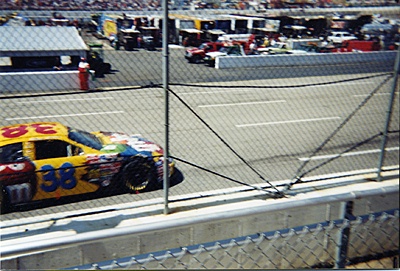 © Samantha R., Struthers, OH