NCAA Scandals & violations -
April 29, 2019
The NCAA stands for National Collegiate Athletic Association and it's intended to help student-athletes in a range of 24 sports develop and compete at a high level. In 2013, three University of Oklahoma football players allegedly ate too much pasta at a graduation banquet. The school reported the violation to the NCAA with all of their others in fear of getting penalized. The athletes, in consequence, paid $3.83 to a charity of their choice. This is just one of many ridiculous NCAA violations reported, therefore, the NCAA's reprehensible because of the mind-boggling violations and scandalous activity.
Firstly, many of the NCAA's rules are meaningless and insignificant to what their purpose for the organization affirms. The NCAA states that they provide opportunities for the collegiate-level athletes to succeed, but most of the regulations seem to hinder them more than benefit them. Numerous fans and lovers of sports, especially at the collegiate-level, state their complaints and objection towards the unnecessary regulations.
Secondly, a profuse amount of people have dejected the NCAA and its rules finding them almost comical. Jay Bilas, an ESPN college basketball analyst, has even stated that the NCAA's rules are, "Bad and the NCAA making their own rules is the problem." This has led to a collection of debates on different issues and scandals that take place because of the poor rulemaking. Most scandals of rule violation involve money and bribery.
Finally, the NCAA does not allow student-athletes to earn compensation while still having so many restrictions. It's unfair to not pay most of them and not let them receive any type of money while still holding an amateur status. The NCAA makes a whopping $8 billion from the games, tickets, merchandise, etc. The athletes don't get one dime out of it while they play at the collegiate level. A plethora of players only go to college through the opportunity of scholarships provided by the NCAA that couldn't be afforded otherwise. They should have the right to make money to help their low-income families get put in a better financial situation.
In conclusion, the NCAA has outrageous regulations and frivolous violations which lead to avoidable scandals that make the association extremely dislikeable and disappointing. NCAA rules are pointless, unpopular, and infringing on student-athletes rights that they don't even have. It's truly saddening when an organizational remedy for groups of young-minded leaders turns into an overruling stubborn government that conforms society more than help blossom it.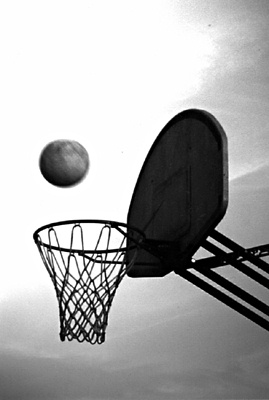 © Cassie H., Carmi, IL