Careful Doesn't Matter
May 25, 2018
"Be careful Sierra, I'll see you in a few hours, I love you." Those words always seemed like a joke to me. What did I have to be scared of? I always travel in a group, I know how to fight people off, I thought I knew how to protect myself. We were all careful until careful didn't matter anymore. Careful didn't matter when we were helpless.

It was the last beach day of summer. My two best friends and I were planning to meet at our favorite spot. It was safe there, and we'd all been going to that beach for years. We had the best time splashing around in the cool water. I knew I'd have a sunburn, after all, it was ninety degrees that day. Even the sunset was gorgeous. It felt like the best day of summer. Some of our other "friends" were having a party not too far away, but we couldn't care less. We all had each other, and that was all that mattered.

We were out there for hours, the brother of my boyfriend at the time was there as well. There were more families on the beach, probably at least ten other people. They were all going about their lives without a care in the world. Just like me and my friends. Nobody seemed to notice when he came. I still remember exactly what he was wearing. A ragged dark blue t-shirt, some blue jeans, and worn in brown flip flops. It seemed strange that someone would wear jeans to this beach, but we disregarded that. He looked like a normal middle aged man just coming to enjoy a night at the beach. I thought he was normal too, we all did.

A few nice pictures for all of our Instagram pages was the only thing we wanted at this point. Of course being the age of social media, we had to document our time well spent with each other. So we asked the boy we were hanging out with to take some photos for us. We got some good ones with the sunset behind us, and even some running into the water. Then we decided to take pictures facing the sun. Basically, our backs were facing the parking lot and the rest of the beach. The boy then noticed somebody in the back of our pictures, "Hey guys, there's a man standing behind you in all of these pictures.". We had no clue what he meant, so we figured it was fine and we kept going with our pictures. I thought maybe, just maybe, I should be listening to what my mom had said.

After all of the pictures were taken, or what we thought were all of the pictures, one of my friends and I decided to go back into the water. The other friend went to go put her clothes back on over her swimsuit because her dad was on the way to pick her up. She was the first to notice. All I remember was her yelling at us "Guys come here!", and then whispering "I think that guy is taking pictures of us.". We all looked over, and sure enough, he was bent down taking pictures of us, not the beach, not a friendly family, us. He was taking pictures of three fourteen year old girls. We put our clothes on in what felt faster than the speed of light.

Luckily, one of my friends got out of it, her mom was here to pick her up. I called my mom saying, "Mom please get here fast, there's a creepy guy here who's taking pictures of us.", my other friend did the same. We started walking to the house of my boyfriend at the time. He lived close so we knew we could get there and be safe. We looked back at the beach and the man was gone. At that point, we figured he'd gotten in his car and driven away. We were wrong. I kept thinking of my mother's words. This time I figured I should probably listen.

He was following us. Fortunately, the neighborhood we were in was right next to the campground, so there were always police officers driving through. We waved one down and told her everything that happened. It took some courage because honestly we just felt like we were overreacting. She told us she'd watch him and wait with us until our parents got there. Each of our parents were only about ten minutes away, but it felt as if we were waiting forever. Once both of our parents finally got there, we went home. My dad gave pictures of him to the cops. All of us girls and our parents met up to talk about it that night as well. Since then, I think we've all tried to forget it. Although it's hard to when every single one of us go to that beach to this day.

That day I wasn't as careful as I maybe should've been, but that's not the problem here. The problem is that a forty (or older) year old man was taking pictures of three fourteen year old girls. I learned a big lesson that day. Society has pushed this onto girls, told us that it's our fault. If something "provocative" is worn, it's obviously an invitation to attack. Do not listen. Everyone should trust their gut, and tell somebody when something is wrong. Without exception, it's always better to be safe than sorry.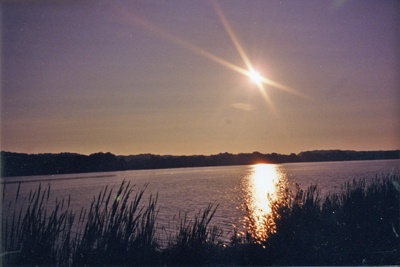 © Gabrielle C., Struthers, OH