Zit Face
May 11, 2018
Congratulations on your first pimple! A juicy, red, gooey pimple -- a gift from puberty. But don't you worry, this is certainly NOT going to be your last pimple. Once you learn to handle this first beauty (maybe i meant smother), you're going to have many kinds of them - all kin to one another - all hell bent on making your face look wonderful, but failing miserably.

Oh yes and they serve as great company too - always turning up when you go on trips, dates and photo sessions. They love being in pictures and they'll be the most prominent ones in the picture. They stand tall, chest swollen (I mean inflated, of course) AND red.

But beware, they are seductive AF. The seduction is actually just a trap for amateur pimple holders. It may seem that pimples are seductive AND suicidal. Oh No No No, this is what happens - you touch one, you feel it, you fondle it, you're tempted to squeeze it, and of course you WILL squeeze it, after all, it's your first one. And once you squeeze it, that sleaze is fricking aroused. It squirts its juices all over if you squeeze it hard enough. But the good thing is, you DO NOT have to swallow those.

And don't even get me started about pimples in the wrong places. Sometimes, those creatures lose their way and end up being in places where they ought not to be... like-on the butt, the back, the arms. Ok, that's gross. If you're visited by an occasional pimple with substantially visible heads (black or white) then, BRAVO! you're going to have nipples on your face. (At least that's what they look like when they're just about to burst)

Eventually they get fed up with us and never come back if one doesn't touch them (like a wife who is kept at bay by her own husband). But if you DO touch them now and then, they'll be loyal to you and keep visiting you for a longer time. And I forgot to mention-they leave us with pimplish love bites/pimple hickeys that accommodate themselves on our faces longer than pimples themselves do. And that's just one of the few hundreds of teen problems.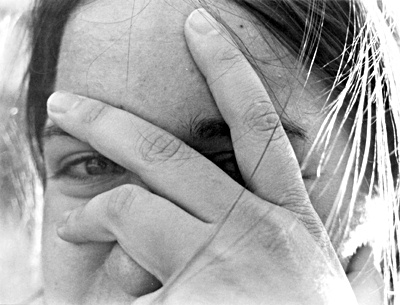 © Claire E., Bethesda, MD