A Long Awaited Dream Come True
May 8, 2018
I would have never guessed that May 2, 2018, would be the day that my long awaited dream would come true. My dream of becoming Carmelette captain began when I was in second grade and decided to attend the Carmelette summer camp. I learned dances and looked up to all of the Carmelettes, specifically the captain. Ever since that day, I have always dreamed of becoming captain and have worked my hardest these past few years on the team to guarantee my position.

The day began at the crack of dawn, when I awoke with no alarm sounding. I could not sleep because I was so anxious for the night to come, when the captain would be revealed at the annual Carmelette banquet. I promptly got dressed in my uniform and went to school. I could not bare to eat breakfast. I had two tests in the morning which were very difficult to focus on due to my constant thoughts about later that night. Once lunch came, I was hungry, but I still could not bring myself to eat. I could smell the cafeteria food radiating, but the scent only made the butterflies in my stomach escalate. I impatiently sat through one more class, and then attended a school assembly. I meticulously watched the clock tick each second, awaiting the hand of the clock to strike 3:10.
When I arrived home after school, I started getting ready for the banquet and preparing for what was yet to come. I arrived at the banquet early and helped my mom set up and decorate. Carmelettes starting showing up, and the time until the announcement was drawing nearer and nearer.

We began the banquet with the usual participation awards, and following awards was the dinner. I could smell the rich alfredo pasta and garlic bread that was placed in front of me. I had not eaten the whole day, and I was beginning to feel weak and sluggish. I decided to finally put something in my stomach, and I started to feel better, for a little while. After dinner, we watched our slideshow, and then we read letters to the seniors. The last event before the announcement of captains was the previous captain's farewell address.

When Destiny, the previous captain, began her address, my ears closed off. I could not hear what she was saying. My vision was blurry, and I could not see what was in front of me. My teeth were chattering, and I felt cold. My nerves had completely took over my body. I suddenly did not want to know the one thing I have been eager to know since second grade.

The applause after Destiny's address terminated the trance I was in. The microphone was now passed to Mrs. Doran for the announcement of the new captains. My heart was beating out of my chest, my body was shaking, and I could not breathe. I put my head on the table and grabbed my friend's hand sitting next to me. I took a deep breath and prepared myself, thinking there was no way that my name would get called.

"And your new captain for the 2018-2019 school year is..."
I squeezed my eyes shut and let out a breath.
"Lindsey!"
I picked my head up out of shock and could not believe what I just heard. Was my name really just called?

"Your co-captains are Britney, Taylor, Gianna, Alyssa, and Elise."

I could not contain my excitement and did not know how to control my emotions. I began to cry and could not stop the tears from coming. My tears were filled with joy, happiness, and relief. I was handed the captain binder, my whistle, and senior sash. I felt the tears continue to roll down my face. I heard the Carmelettes and parents clapping, and I saw my mom wiping tears from her face at the table in the back. This dream that I had for so long finally came true. The feeling was so surreal. My friends ran up to me and gave me hugs and congratulatory comments. My mom came up to me and embraced me for what felt like a lifetime. She whispered in my ear, "I am so proud of you." This moment is one that I will never forget, and I cannot wait for the amazing memories that comes along with my dream, which is now a reality.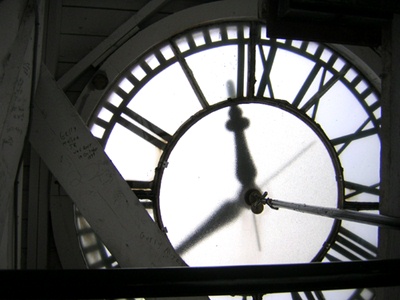 © Tatyana Z., Norwood, MA