One Bright Sun
May 8, 2018
It is the only one that shines on me. I am the only one who feels its wonderful warmth.

One bright sun with blazing rays and a fiery ball. One that nurtures things that grow. One godly glowing medallion in the sky. From my window I can see it, but from my deck I can feel it.

Its brilliance is secret. It sends vitamin D to the earth's surface. It rises each morning in the east and sets each evening in the west and never forgets this repetitive pattern, day in and day out. This is how it lights up the sky.
It plays hide and seek as it peeks from behind the clouds. Shine, shine, shine it says during the day. It radiates.
When I am too frustrated and too cold to glow, when I have been hurt, turned down, and rejected beyond belief, then it is to the sun I turn. When there is no good left in this world. There is one sun that shines bright for all to see. One who sleeps when we sleep and rises when we rise. One whose only purpose is to light up our world.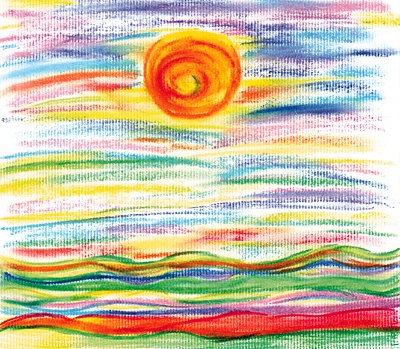 © Jennifer W., St. Albans, WV