Indispensable Accolade
May 4, 2018
Death is the permanent ending of vital processes in a cell or tissue. It is the end of life in a person or organism. No matter how an individual dies they are always characterized the same. Dead. It's not often that one's story is told to the world, not necessarily their entire legacy, but the events leading up to their death. As well as the effects of their death on their loved ones.This is my memoir about my grandpa's life and his death. Ernest Moton was just a regular kid growing up in the streets of New York. At 18 he was drafted into the army and fought in the Vietnamese war. At the time, going into the army was the normal thing to do especially because he couldn't afford college.Ernest fought out in the field, where he was exposed to many atrocities. He made friends who later died in his hands during the fight for his country. He was able to later return home with permanent reminders of our country's battle. He was always thankful he still had life in his body. Ernest married Ansonia who bore 4 kids from a previous marriage, that are now adults. Ansonia saw past all his physical and mental scars and loved him for his personality. He told his grandkids stories of how he feared that Ansonia only married him for his money and about his experiences out in the field. Their story is similar to the infamous romance known as "The Notebook". Two middle aged adults falling in love and getting married, in hopes of spending the rest of their life together. This was their favorite movie. Ansonia's son went through something similar where he married a woman with a child. That child's name is Daisia P.

I was approximately 11 years old. There was a lot going on at the time with my family. However, we never seemed to let anyone realize it. At home the energy was heavy. We never really knew what to say, it's like we were walking on eggshells.My mom somehow found a way to connect everything back to my stepdads infidelity. Can you imagine, your 11 year old doesn't put away her books and you somehow relate it back to your cheating boyfriend. I knew it wasn't her fault, it was the most humane reaction to the circumstances.Even at that age, I couldn't be mad at her. I didn't want to say anything that would enrage my mom, and add fuel to the fire she had burning against my stepdad -who never wanted to address the topic at least from what I overheard-. That day Ansonias son calmly brushed off alligations and proceeded to talk to my sister and I about a barbecue his family was having. I jumped at the opportunity to get out the colossal house. Although, I would be entering a whole new world where I felt different.

My sister and I got dressed and practically raced to the car.My mom reluctantly got in the vehicle with us. I was hoping she didn't though because a car is enclosed, there's nowhere to run when the arguing starts. If I opened the window, I would expose our problems to the world. No one, certainly not me, dared to roll down the window. The air conditioner was on, the radio was playing and the windows were up. These were the things I payed attention to. I became really good at drowning out certain sounds or whatever I don't want to hear. The drive to queens seemed longer than usual. At first I was itching to jump out the car, but I realized that was a perfect opportunity to work on my "all is well" face. I knew that I was just a kid, which meant that I wasn't supposed to understand what was going on. However, I refused to make that my norm outside of my home life. I just wanted to go have fun and escape that world for a few hours. Abandoning my mother and stepdad to dual it out all alone in our world. I don't think they even noticed when we arrived, until I slammed the door and took off. I already exited that world because it didn't dawn on me to even say my farewells.

My sister and I walked in and greeted everyone as we usually do. Keeping in mind, I am not directly related to these people unlike my sister . There was some unfamiliar faces to me but that didn't matter at that time, I had escaped and that's all that mattered. We all danced and had fun that day without a care in the world. The sun was hot, the music was loud and the smell of burnt hamburgers were in the air. All the seats were taken, but even in the seats people were dancing and eating.Ernest was bobbing his head while eating his hamburger. He never felt so proud. He admired his family enjoying themselves in his home. He loved to make others happy. He got up and started dancing like his 18 year old self did many many years ago. Increasing intensity as his family cheered him on. His beautiful wife joined him and everything was perfect. The sun seemed to set behind them, almost storybook like. The calm before the storm.I never knew that would be the last time I would see the man I called my "grandpa" again. No one did, but their feelings don't matter though, because his stories and smiles was my escape.

When I made the decision to stay in America with my mom, there was strings attached that I didn't consider. I had no contact with my biological father and my mom's boyfriend assumed the father role in my life. I went on to be introduced to his family which became my family. However, I always felt distant from them especially after the birth of my sister who was biologically their family. They probably didn't realize it but I felt the separation. The tone they spoke to me in wasn't as joyous as the tone used to speak to my sister. They always nitpicked at me whether it be subtle or direct insults. Then they would occasionally reassure me that they loved me as I departed from spending excruciating time with them. I felt uncomfortable around them, it was awkward because I never felt like I could lower my shoulders, and unclench my jaw in their presence. Lets just say, I don't look forward to spending time with my step dad's side of the family.However, the man I called my grandpa never made me feel this way. He reminded me so much of my actual grandpa. He spoiled me rotten and he always made me laugh. He had the spirit of a college freshman, eager to conquer the world and put a smile on everyone's face. He was the ray of euphoria in any room. So, that day my step dad picked me up from school and rushed me home because he had to go see my grandpa in the hospital I couldn't stop worrying. I tried to reassure myself that he was going to be okay, that he had fought in two wars that must've made him impenetrable.I instantly started trying to replay his famous war stories in my mind.

"Bam Bam Bam Bam" you shouted to the top of your lungs, sending spit flying from your dentures. Describing the four shots you heard, while in the jungle. That's where most of your stories take place, in the jungle. You told us you were covered in mud and sand. Bugs hovered over you as you tried to lay still. The nights were worse, because " just like no one could see me, I couldn't see anyone" You were afraid you would accidently kill one of your brothers. I knew I could trust you because you revealed to me that you would rather pull the trigger on one of your brothers, than witness them getting killed by the opposing side. I cant repeat the words you used to describe them. That's what made you so genuine, your choice of words. That can't be altered, your advice, actions and stories were always authentic. You always said it takes a real man to reveal his deepest darkest fears. You were never afraid to tell me though. It made me feel important, and proved to me that I could confide in you. I don't think I ever got the chance to tell you about starting middle school. I had so much to tell you, because I already knew what your reactions would be. If only kids were allowed in the hospital.
When you was pronounced brain dead I didn't know what that meant. When they pulled you off life support I didn't know what that meant. When I saw you in the casket smiling, I realized what all of it meant. You were at peace. I couldn't stop thinking about that Barbecue and how much you laughed and danced with everyone. It was almost as if you knew you would leave us. Since you left, no one has been the same. Your beautiful wife doesn't smile as much. She stays home and to herself. The rare family get togethers are wearisome. I no longer get to confide in you. I was being egotistical, I never stopped to think that you were in pain. Your gone now, but so is your pain. You live on, in my memory forever.

To, The beloved Ernest M.
From, Your chubby rabbit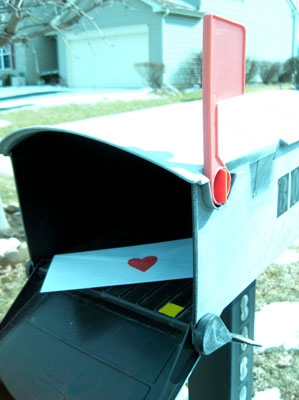 © Jessica C., Aurora, IL