A Letter to My Future Roommate
April 29, 2018
My name is Ursula, a Chinese girl from a small but loveable city called Jinhua. I have no idea who you will be yet, but I hope we will get along very well in the future because I am keen on knowing people and making friends. Thank you for reading this, and I would like to tell you a little more about myself.

Frankly speaking, I am a regular person with a regular life. In other words, my lifestyle is healthy. I tend to sleep at around 23 o'clock every night, and I make a schedule for each day which makes my life organized. It is also a reminder that I mustn't forget to accomplish my tasks. I also have loved reading since I was little, so I spend at least an hour reading each day. This habit centers me, brings me peace and exercise to my mind.

But please do not think I am solely devoted to my studies. I love having conversations with friends. I am convinced that communication brings inspiration and a sense of belonging to people, so that at the end of the day people have someone to share their thoughts and feelings with, and a chance to build relationships with people they adore. Simply because I am a loving person with occasional wit, I have been very lucky to have close friends, they all have made my life less lonely.

What I also want you to understand is that I take care of myself. I am used to looking after myself from fingers to toes, so I hope you will like our room to be neat and clean. I think it's necessary to alleviate a mess in our private space to prevent a mess in our lives. Cleaning is also recruiting yourself and leaving space for new things and new hobbies.

I have picked up a bunch of hobbies in my life so far, I love photographing, fashion, choreography and philosophy. As your future roommate, it is important for you to know that I am obsessed with mysteries, and I never grow tired of exploring the world. Indeed, I can't stand letting myself go with the crowd and lose my own passions. I think for myself.

Until we meet, I want you to know that I believe in the Golden Rule, and I will treat others, including you, how I'd like to be treated: with respect and care. Can't wait to meet you and hear all about your dreams and hopes.
Yours,
Ursula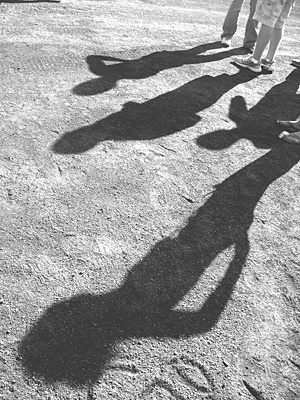 © Trella R., Mountain Lakes, NJ