Beauty Is Not Skin Deep
April 26, 2018
The first time I discovered the stubbornness of acne during my hormonal, teenage years was at the age of thirteen. I gazed into the mirror as the bright red bump on my skin glared angrily back at me. Never having dealt with a skin issue before, I wondered if I should squeeze it, cover it up, or just leave it be. Panicked and worried, I told my mother of my dire facial emergency, and she gave me a myriad of cleansers, moisturizers, and skin care tips and tricks as a result. From there on out, I washed my face consistently day and night and followed a specific regimen to keep my skin in check.

However, as the years went by, my acne only seemed to worsen and grow increasingly obvious. What was once a small pimple on my face, turned into a cluster of bumps residing on my forehead and back and eventually as cystic acne covering my cheeks. I tried everything to clear my acne, including topicals, chemical peels, and oral pills, but my skin only grew more belligerent and blotchy. I never idled in front of a mirror because I felt ashamed of my newly acquired, but unwanted, facial features, and I lived in constant fear of judgment from others. I also became envious of my friends who never struggled with acne, and my problem only continued to isolate me from others. For years, I longed for the silky smooth skin of models and dreamed of a day when my face would clear up overnight.

My only immediate, gratifying solution to mask the red, discolored mess and retain my confidence was to pile on heaps foundation, concealer, and powder to cover the shame I felt towards my imperfect complexion. I was insecure with myself, and I let the acne consume my life and define who I was. I was sucked into the illusion that outward beauty was the end goal in life, and with that mindset, I was left feeling miserable and hopeless. Most days, I did not walk out of the house without some makeup to cover up my acne to avoid unwelcome stares, and I dreaded pool days where I was forced to wear minimal to no makeup in the water. Ultimately, I wanted people to see me for who I was and not the acne that covered my face, but the magazines said that a person was only pretty and accepted with flawless skin.

Although my acne has cleared today, I still get the occasional pimple every once in a while. I also have the scars and red pigmentation that dot my face, which bears as a constant reminder of the uncomfortable days growing up with acne-ridden skin. However, I do not let the fear of judgment from others trouble me, and I refuse to feel embarrassed of a skin condition that teenagers commonly go through but is considered by some to be disgusting or unnatural. Acne does not make me any less of a person, and the idea that beauty and acceptance are only defined by outward appearances is a completely unrealistic standard.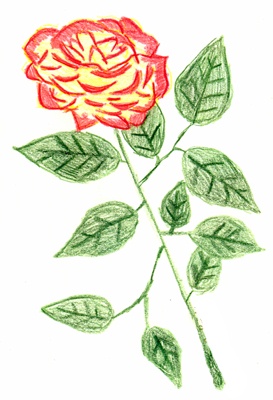 © Kelly Z., Niscayuna, NY