Timeless Times Square
April 24, 2018
Times Square. The city that never holds a silent moment. The city that is full of life and color and anything you can imagine. The city that holds various kinds of shops planted at every corner. The city that has thousands of different activities to do. The city that never gets boring. The city that has made me the happiest I've ever been.

August 14th, 2018. The day I arrived in New York City, New York. New York was very different, and it wasn't only about the looks. The environment, the atmosphere, the peculiar yet satisfying feeling it gave me. The first major difference that surprised me was the driving. On the way to the city from the airport, I felt like I was in the middle of one big traffic jam, that wasn't actually a jam. Drivers from all lanes were cutting each other off, switching lanes like it was such an easy task in this environment. The whole time driving I was nervous, until we reached our destination, Times Square. It was where our hotel room was, and we needed to drop all of our luggage off before exploring the tremendous city of New York City.

While walking down the streets of New York, the buildings seem to have more color. There seems to be a lot of franchise type of buildings, a lot of well-known shops. You can tell when you're reaching Times Square. I couldn't believe what I was seeing. I felt as if I were in an actual movie, and I was experiencing what the movie stars did when they were filming. It all seemed so unreal to me, but in a good way. I was actually in New York City.
Times Square was full of colors. That's the best way to explain it. You look around everywhere, and all you see is colors. Whether they're from the electronic store signs, or the advertisement boards, or just on buildings, there was color. Everywhere. It was so beautiful and mesmerizing. Even the cars that drove through added to the color. The mustard-yellow taxis. The green taxis. The blue and white police cars.

Times Square even had its own sound, the murmur of hundreds of people talking at once. The sound of cars zooming through. It wasn't a normal annoying city sound, there was something different to it.

Honestly, I first thought I wouldn't like New York. I thought it would be too crowded, full of too many people. I thought I wouldn't fit in, and I was anxious about it. But once I spent actual time there, I ended up loving it. Always try new things, whether they scare you or not. They could end up being one of the best experiences of your life.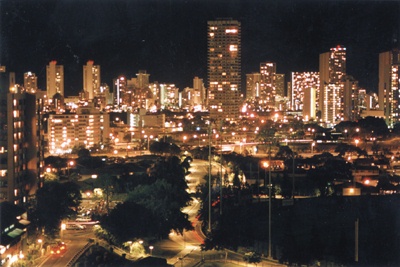 © Chris H., Honoka'a HI