Against Impossible Odds
April 24, 2018
Never lose hope. These three powerful words are simple yet motivate and empower. One might think of these words as best fit in situations involving bleak travesties of pain, sadness, and failure. The time this statement made most sense to me was during freshman year when I attended a water polo tournament in Seattle. From that experience, I became a stronger and more empowered athlete and person. This was one of my greatest moments of change and growing self-awareness and I didn't even realize it.

On a cold and dreary morning, I was very excited and ready for the adventure that awaited me. A 6 am, I left with my packed bags for the airport. There, I met up with my team and my coach. This team consisted of players all older than I and stronger than I; nonetheless, I was ecstatic to be among them. They were all starting players for my high school and I was a mere freshman on the bench. We proceeded through security and onto our plane. I started to make conversation with one of the players closest in age to me. We talked about past experiences and of hobbies and such. I instantly became close to him. When we arrived, the first thing I noticed was all of the greenery. I was amazed that a place so cold and grey could be so green. We spent the first day touring the city of Seattle and visiting a variety of tourist destinations such as Pike Place, the Space Needle, and the Underground City before setting up in a fancy hotel outside the city. We were there was to participate in a very high-level tournament. Our coach, being the tough coach that he was, put us into two tournament levels much higher level than ours. What this meant was that even though all of us ranged from ages 14-16, he placed us into the league for 16-to 18-year-olds.

To make matters worse, we were playing a man down the whole tournament, so we had no substituting players. This meant that we had to each play 14 games over the course of two days. This was unheard of to anyone I knew, especially to us kids from a different state and different climate. Most of us were nervous for the strenuous and grueling task ahead. We were scheduled to play in an indoor pool during the snowing and bone-chilling weather of the Northwest. The pool waters were freezing cold while the chlorinated air inside the facility was difficult to breathe and stinging hot. We started strong enough winning some of our games, but as we progressed, our efforts were becoming seemingly futile. Most of our players became fatigued by our rigorous schedule. We were sore and constantly trying to relax or revitalize our bodies. We battled team after team as the hours endlessly passed. We went to sleep late and woke up early the next morning to repeat the process.

We slowly lost hope. Our offensive scheme was collapsing, and our defense was weakening. None of us thought we would win any more games or that we would even be able to move. Our coach scolded us saying that we were all wasting our time having flown out but not preforming to the standard necessary. We were forced to sit and contemplate ourselves as a collective. Everyone was silent, and no one knew were to begin. We were all exhausted and had our own individual excuses. I had never been so tired and in so much pain in my life. I wanted to collapse and sleep, but the coach's yells resonated in my skull. I knew I needed something to revitalize myself, so I decided to go over to my friend Sam, and I told him, "I am going outside to run some laps." Without any other word, he followed me outside were we proceeded to run laps around the facility. We ran quickly and quietly in freezing cold snow in our shorts and sandals. Not long after, the rest of our team joined us, and we all ran together.

The feeling I got after running for 20 minutes straight is hard to explain, but it is similar to pure euphoria. My whole team found a new energy out of nowhere. We ran together, and after running 20 laps and about 3 miles, we went back inside. We silently changed into our Speedos and leapt back into the pool. We completed all of our games and ended up in 3rd place in a bracket much higher than for our ages. We couldn't believe it, so we all went crazy after our victory. With reddened eyes, sore muscles, and tired frame, we all jumped and giggled to the airport with our bronze medals bouncing on our chests. We knew that what we had done was something short of a miracle and had no-one to thank but ourselves. We took the leap of faith and found the energy necessary to continue pushing and competing. We never gave up. We never lost hope. To any normal person, this situation looks impossible and difficult to overcome, but through determination and never losing sight of our goal, my team and I prevailed.

This story shows how a group of young, talented athletes persevered and overcame obstacles that were seemingly impossible to conquer. The seven of us triumphantly emerged victorious and became stronger and closer as a collective. Our journey was coming to a close and we were returning home happy and sick with fevers, but we knew that all our struggling was worth it in the end. We returned to our high school team as heroes. This experience changed and greatly impacted both my teammates and me. I am stronger because of this experience and I have learned one of life's most important lessons. This lesson has led me, my team, and every human being on Earth to be strong and never give up. The lesson is simple. To never lose hope.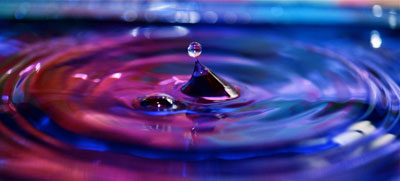 © Haley L., Anchorage, AK