Immigration
April 19, 2018
I am an alien. As an immigrant, I could never imagine that I would end up face to face with discriminatory issues in the United States. I was under the impression that Hispanic families lived confidently and at peace like mine did in Miami, Florida. It was not until I began to work with a group of Guatemalan migrant families that I was awakened to their daily hardships. When I became involved with the camp in Lake Worth, Florida, only 60 miles away from home, I became a witness to the lives of the children of migrant field workers. I was horrified to find that these children were bullied because of the color of their skin, their native language, and their unique customs. I would never have imagined that in 2018, there would still be many Hispanic communities in the US living in fear.

I plan on working to make an impact on communities that live in fear. As a Hispanic woman, I believe I have a vocation to help ease and calm the fears of discriminated immigrants. Unlike many, I have lived surrounded by these communities and have some understanding of their needs and concerns. I want to provide these communities with options and safer paths toward documentation and citizenship so that there will be less temptation to join gangs, like the maras, a brutal gang that thrives because they recruit members from the poor or the marginalized. I firmly believe that with the right research, opportunities, and understanding, Hispanic communities will be able to progress through unjust social issues. The greatest barrier these Hispanic communities face is a lack of information about the process of becoming a U.S. citizen. For this reason, research is incredibly important in solving this social crisis. At Loyola, I will have the resources of information necessary to help provide better options to these communities. By creating an awareness of the ongoing issue, I am confident that others at Loyola will help me find a viable option for many undocumented citizens.

As a Latin American that cares about positive change, I hope to utilize what I learn at Loyola to make a difference for the Guatemalan Migrant Community in Lake Worth. I know that with Loyola's help, I can work toward making a positive change in the lives of Hispanics and undocumented immigrants across the U.S. who live in constant fear. It takes one mind to come up with an idea, but multiple minds to invoke change. I know that at Loyola I will find a community that will empower me to bring about the change I want to see in the world.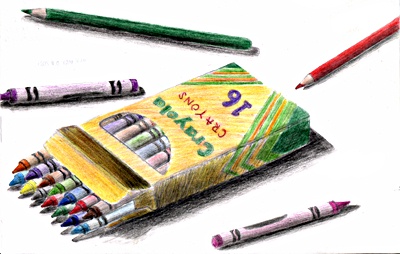 © Dana H., Wichita Falls, TX