Taking the Simple Things for Granted
April 9, 2018
Imagine needing someone to feed you every time you are hungry. Imagine needing a walker or cane to help you walk everyday at the age of 10. Imagine not being able to do the everyday tasks that you have the ability to do.
Our culture has a problem with taking for granted the simple things in life that we do not realize is a gift to others. We do not realize that our everyday tasks is a daily challenge for someone else. Some people are not able to eat on their own, tie their shoes, walk by themselves, or even talk correctly. Actions that seem like second nature to us, may be a prayer or wish for someone else.

On March 26th of 2018 I was able to experience one of the most meaningful days in my life. I was paired with a student from Saint Michael's Special School for my school's annual easter egg hunt. My buddy's name was Olivia and she was born with Down Syndrome. Although she has this disorder, she did not fail to prove that she can still go through everyday life being extremely happy. During the time of the easter egg hunt, Olivia did not once complain about the disorder that she has and what limitations it may have on her. She also never let it get in her way. Every person that crossed our path received a hug from Olivia. Although it was difficult for Olivia to speak, she had a smile from ear to ear the whole time. Being able to spend time with other people was a gift to her rather than something material.

Going through this day has made me reflect on a deeper subject I never really thought about until this day. Most of the students at this school had disabilities that alter their everyday lives and limit them from certain activities. Our society is a perfect example of taking for granted our everyday privileges and not realizing what these kids go through on a daily basis.

Think about the last time something happened in your life that my have altered your everyday habits. Maybe it was something minor where you broke a finger and couldn't write for a while, or you broke your leg and couldn't walk for a while. Maybe it was something major like having a major surgery and being on bed rest for a few weeks. Now imagine having to endure that experience for the rest of your life. These are the things these kids struggle with everyday. Some of these kids are not able to eat on their own, write, tie their shoes, walk, talk, etc.
Not being able to perform these everyday tasks is something our society takes for granted. We do not realize how privileged we are to not have someone teaching us to talk everyday in school. Talking is second nature to us, but for these kids it's a challenge. It may seem as if not being able to do these everyday tasks is the worst thing to go through, but these kids do not show that. These kids are some of the happiest kids you will ever meet no matter how severe their disease may be. They know they have some limitations that not a lot of other people have but not once do they let that affect their lives and the way they act. Everyday is a gift to these kids which is a huge takeaway that society needs to realize.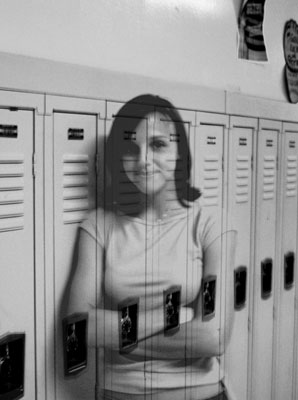 © Amy D., Troy, OH