Power of Determination
April 4, 2018
The 2013 Iron-Man took place on a cold and windy day in Lake Placid.  While my dad had spent months training, nothing could have prepared him for what he encountered on that fateful afternoon.

The race included a 2.4 mile swim, 112 mile bike ride, and 26.22 mile run. Those who did not finish within 17 hours would be disqualified. My entire family was there; however, I was supporting him from my summer camp, where I tracked him online. By 9:00 a.m., my eyes were fixed on a dot on a screen that represented my father and his progress.  Eventually, my friends joined me as we jumped up and down in our hot bunk, rooting him on. He was making steady progress on the bike trail until all of a sudden I saw his dot stop moving. I assumed this was a technical glitch.  After all, Camp Monroe was not known for its Wi-Fi. I refreshed the page, but he remained on Mile 56. I called my mom. She told me that a gust of wind had caused a huge tent to blow into him, knocking him to the pavement. I would have never thought that losing a dot could change my life, but it did. I stayed on the phone until he got up. I could hear the crowd roar in support. Mechanics were called in to fix his bike and, before we knew it, he was running the 26.22 miles. However, as Mile 20 approached, he began to falter and had to lean on someone for the remaining six miles. When he finally crossed the finish line after 15 hours and 8 minutes, he could barely breathe.

At the hospital, he discovered he had four broken ribs and a fractured pelvis. He was told that he would not be able to run, swim, or bike for a very long time. This crushed him, as exercise had always been a huge part of his identity and played an integral role in his happiness.  
While still recovering from his accident, he was dealt a second blow.  He was diagnosed with prostate cancer and, although still weak from his injuries, had to endure intensive radiation and surgery. His athletic future was looking more and more bleak. Doctors told him it would take a few months for him to regain the energy to do basic things like grocery shopping or walk around the neighborhood.
He tried to be that warm and exciting dad he always was- yet I knew he was struggling. We would go jump on the trampoline together, but he had to stop because his ribs hurt. He couldn't drive me to the candy store or even pick me up from rehearsal anymore because getting behind the wheel was dangerous. What if he fell asleep because of the radiation? I wanted to run into his arms and have him lift me up as he always did, yet even a simple hug hurt him. He left early in the morning to get his hours of work in, and then came home late because of radiation. I saw very little of him; even less of him now than when he was training.
However, as he got better, he started to train again. Soon he was running weekly, bounding out of the house with a look of determination that both impressed and worried us. Much to our surprise, he just kept getting stronger. His desire to return to something he loved was greater than his prognosis. Last summer, exactly three years after his accident, my father completed the Iron-Man once again. This time, he sprinted across the finish line, his fist punching the air in celebration. The giant digital clock read 13:28. 

While many would have felt sorry for themselves and given up, watching my dad persevere helped shape my evolving belief system. Now, I believe in the power of determination to beat the odds, regardless of the circumstance.  Today, because of my dad, I believe in setting my own rules, and not letting others dictate what I can or cannot do. I believe in hard work.  I believe in not wallowing in self-pity but instead dreaming of the next adventure until it becomes reality. And I believe that life is just like that little dot; it can be gone in a second, so we must make every moment count.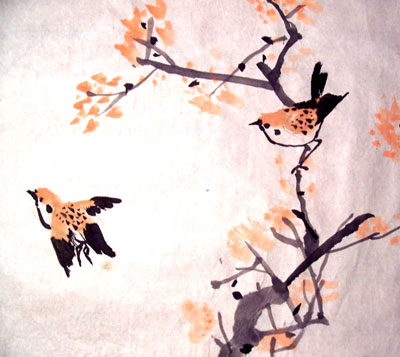 © Xiao H., Naperville, IL