No Wiggle Room
April 3, 2018
It was already 11:00 am and we were four hours behind schedule. The car was running for about an hour and everyone was inside running around grabbing things at the last minute that they thought they would need. It was getting ridiculous that we haven't left yet and I just wanted to get this ten hour car ride over with. After a little time my parents claimed they were ready so I decided to get in the car, even though I've learned that this statement is normally not true. Just as I got situated I heard my mother start to yell from inside. Apparently the garage freezer got unplugged giving us no choice but to cook over thirty pounds of meat that have been stored in the freezer to prevent it from going bad while we were away. I felt like it would never end but once most of it was cooked I was able to get back in my corner of the car next to my brother and youngest sister. The other two kids and my parents seemed so far from me in their seats in the front that I often had to yell to have a conversation with them, especially if my siblings were talking or playing music. Sometimes I had no choice but to resort to texting my parents just to communicate with them from five feet away. It was annoying at first but all the frustration turned into laughter and jokes with everyone making fun of eachother. After all seven of us were eventually squished in the car, my dad brought Lacey, the family dog, to lay in her spot at my feet. I barely had any room to move with the amount of bags and toys shoved in every crevice of the car possible. With a family of seven we practically had to bring the whole house and the only way we could fit everything was to sit on stuff. My sisters and I all sat on sleeping bags and towels, and held our own pillows. Everyone started laughing at the craziness of our lives but we were able to make memories that brought us closer together.

There was no wiggle room whatsoever. There was a portable fan that rested across the back seats that was about a foot from my head that I was able to put my pillow on. There were two kayak paddles that were thrown in on the other side of my head. All four sides of me were barricaded with luggage and the only thing I could see was my window and the flat screen tv that my dad set up for us five kids. It was an actual tv from our living room that was stacked on top of suitcases in the middle of the car next to a bag of snacks so we could watch movies. I love that my parents did everything they could to make the ride as enjoyable as possible. It can get a little crazy with seven people and a dog but it's the crazy, good times that will always be cherished. Once the inside was packed as sardines my dad added the finishing touches to the outside. He secured three bikes on the trunk with bungee cords and my uncles bike rack, and four kayaks on the roof. After everyone seemed ready we started our journey.

Without fail, every vacation that we go on we always seem to forget something and have to turn around. This time we forgot to bring the pool toys for the hotel. Everyone started to play the blame game for whose fault it was that we were so behind schedule. When we returned back to our house, we got there just in time to find a family of skunks blocking the front door. No one dared get out for fear of getting sprayed so we waited in hopes they would eventually leave. That didn't happen and everyone was getting so impatient that we decided to give up waiting and leave without the pool toys. The tension between the family continued until we stopped at McDonalds for coffee and shakes. My four year old brother always asks for cheeseburgers and since he is practically king, being the only boy, he can always get whatever he wants. I will never forget the smile on his face when he took the first bite. It is a good reminder that these times with my siblings are priceless and irreplaceable.

We got on the highway just in time for my sister to ask to play the "I'm going on a picnic" game. I was getting a little bored myself so I asked everyone to join in. The game lasted a while and transformed into the alphabet game, licence plate game, rainbow game, and practically every other car game that there is, but it still wasn't long enough for the whole ride. We were all starting to get a little ancy and my brother started to cry, so of course he got to listen to his music loud on the CD player. It was annoying but it kept everyone quiet for a bit until the dog started barking. It was time to let her out to do her business. While we were stopped everyone started complaining that they were hungry so we decided to find a rest stop to get some treats. We all got out, even though we were in pajamas, and attempted to get seven people to agree on one snack for all of us to share. It was a nightmare but eventually we chose and started back on the road. Everyone of these experiences have shown me how thankful I am to have siblings and be apart of this family.

Everything seemed to be going well with only a few hours left until red and blue flashing lights appeared. We were getting pulled over and everyone was freaking out as the cop approached the window. He confronted my dad and told him that in the state we were driving in, the license plate could not be covered by the bikes on the trunk. We were unaware of this rule as Connecticut cars have them on the front as well. We did not even know that the bikes slid down during the trip. Regardless of all the excuses we were given a ticket anyway which just added to the frustration. After the stress of accidentally going through the wrong toll lane without an easy pass, tons of traffic, food spilling, and people getting car sick, we eventually got to our destination.

To most, this trip seems completely miserable and unenjoyable but it is the times with these people that fill me with joy. They are all my family, and even when times are frustrating and make no sense, being together brings us happiness. The memories of the trip would not be the same without the craziness that brings everyone closer together. The constant car games and commotion of everyone talking at once and the amount of luggage all showed me how lucky I am to have a big family. I could not imagine the loneliness I would feel if I was traveling without my siblings. Even the skunks and getting pulled over all became apart of the family's memories and made us the crazy people that we are. I am thankful for all that we have been able to do together and would not want it any other way. Our adventures have taught me the importance of living in the moment and cherishing the quality times with people who love and care about you.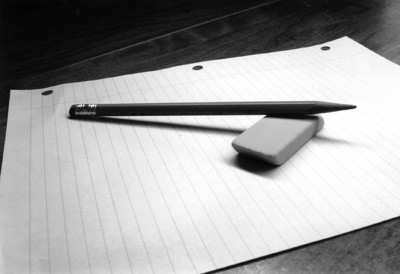 © Michael H., Mildford, CT