A Project is Just Stress in Another Form
March 20, 2018
It was an average I hate my life Monday at my "amazing" school. I was sitting in my study class when I thought to myself" I wonder when my project is due." I open up my chromebook and look at my Humanities calendar.What I see fills with me with fear. This Wednesday I have a project that was due that we started 2 months ago.

The project was basically either enter a writing contest which I for sure wasn't doing because I am terrible writer. The other option was to do community service and then write a summary about your experience. So, of course I decided I would do community service. I walked up to my study hall teacher and ask what I could do as community service. She says a bunch of boring things that seemed like a waste of time and by the time I am back at my seat I forget it all.I walk back up to her and she tells me to ask the Assistant Principal what I could do to help as my community service. I go to the office and he isn't even there.

Filled with anger and disappointment, I march back to my class. To calm myself I read a book. Fast forward to sixth period everybody is reading and while I pretend to read and start stressing over what I'm gonna do for my project. My teacher talks about the project but I'm too busy stressing over it to realize she is talking about it until after she is done. After, she has us take out our journal and write so I write the simplified version of this. Finally, I get home and write this to enter a non-fiction writing contest.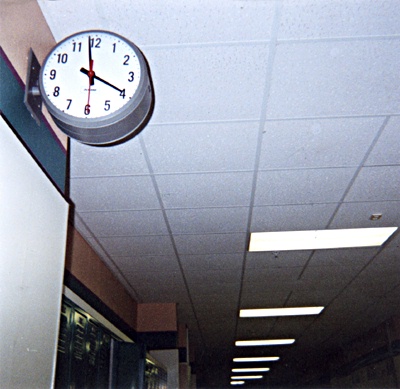 © Blake B., Highland Village, TX