Miracles, Miracles Are Real
March 2, 2018
My mom broke her neck 3 months ago and still has problems she is in pain everyday. This is from one of her friends: As many of you may know, Sunday September 3, Dedra had an accident and fell off the ladder into their pool and broke her neck. She had to have an immediate surgery on her C5 vertebrae as it was completely shattered and she was paralyzed from the neck down when the ambulance got her to the hospital. They did a fusion on the C4, C5, and C6 in her neck after the shattered bone was cleaned out.
Unfortunately they do not currently have health insurance. As you can imagine this is very costly. They are trying to get her moved to a live-in rehab facility hospital where she will go through intensive rehabilitation for a major part of the day. They believe this is what is needed in order for her to make a full recovery. She has made AMAZING strides thus far. She did walk yesterday, with a walker, just ONE WEEK after this tragic event! They believe that with rehab, she will make a full recovery!! For the rehabilitation center, it is $5,000 down (which covers the first 5 days) and $1,000 a day after that. As of right now they are looking at 30-90 days to get her back healthy again. The doctors say she is ready to head to this facility as she is making phenomenal progress.
Dedra and Taylor are AWESOME people that would give you the shirt off their back if you were in need. They always go above and beyond to help anyone out when they can. They have 3 little kids that need their mama back home. Saint is only 2 months old and needs his mama to be there to cuddle and love on him. Presley is 3 and gets so upset every time she has to leave her mama's side. And Dallice is 13 and understands, but misses having her mom there for girl talk and to lean on in her vulnerable middle school times. I am asking if you can help, even in the least, I know that it would mean the world to them! Our goal as of right now is $25,000 to help get her started. No amount is too small to help Dedra get back to her fun, spunky and full of life self! Thank you all in advance for helping them out in their time of need! Please share this so we can reach as many people as possible!As I sit here in tears, thinking about my mom. Trying to distract myself with school, homework, and friends. I become undistracted and realize what has happen. Wishing it was me, she was too important for this tho happen to her. With everyone asking me " Are you okay?" as I stand by my mom.

"Vegetable" an unspoken fact. I stood there being strong because I didn't want her feeling guilty. Not for her mistake, not for other people. It was me, it was my fault. I should of been there, it should of been me not her. I should of been swimming with the kids not her. She should of been at the mall where was. Me, I could've saved her from the pain she goes through everyday.

A miracle that's what i call my mom. She is here now here walking, talking, and even driving. My mom is alive beat all the odds. Miracle, miracle that's what she is. I love you so much, and i'm so sorry I wasn't there. All the pain you feel I wish I could take it away from you and you never be able to touch pain ever again.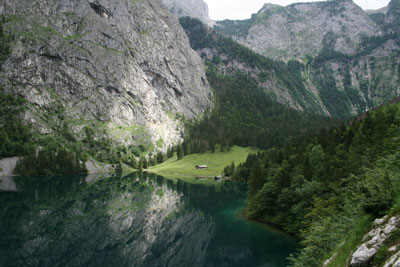 © Lucy A., Strafford, NH