The Weights
February 23, 2018
School is depression, at least for some people. Especially high school, if you are a hard worker like me. People say I have a "Type A" personality. Everything I ever did had to be perfect, and nothing was enough. Despite how high my grades were they too would never be good enough. I liked to blame my family for raising me with this sort of mindset; however, it wasn't them that was the force it was me.

When I was attending elementary school, my parents pushed me to make straight A's from Kindergarten forward. Oblivious to how I reacted to situations (my Type A personality) I always had this nagging feeling that I couldn't disappoint anybody. As I got older, I realized that wasn't the case. They were just pushing me to obtain a hardworking characteristic, but if I made a mistake they wouldn't be disappointed it would have been okay. But I was younger then and didn't give myself the opportunity to test failure. This mindset stuck to me like glue all the way through middle school and halfway through high school. My mentality and will to be perfect got worse and worse and worse. It no longer maintained in just my grades but spread throughout my entire life, including my sport: cross country. I was feeling different kinds of pain, stress, anxiety, and even fear. Somedays I would come home and lay in bed completely numb, other nights I would be so overwhelmed I would hyperventilate stress. What really affected me was social media. I was seeing other people my age having so much fun with their life, they were happy and seemed perfect. That didn't sit well with me because their life would never be my life, perfect.

I had a turning point for the worst my sophomore year. I was going to State for Cross Country, or so they said. I had been training, twice a day running 35 plus miles per week. This would be my year, so they said. Time came for the regionals race and I ran my best because nothing is acceptable unless it's my best. I didn't progress. Weights began dumping into my chest, I started to cry to relieve the pain. I cried for one and a half days. I compared it to the equivalent of breaking up in a long term relationship. Furthermore, I had disappointed everyone that believed I would proceed onto Round Rock. But I didn't, and not only did I not move on to State, I prevented to move on with my life. Those weights never left my body, and I never recovered my Sophomore year. Cross Country was over, and so was track, even though it wasn't even started. I now focused on just my academics, maybe I believed that I could redeem myself with my grades. My sophomore year, I never made a grade below 98 (I took all the highest level classes I could take). This had overloaded my brain so much that after sophomore year, I began to shut down mentally. I had nothing to focus on, which lead me to think of depressing situations such as giving up completely. It was a common idea that ran through my head everyday. Who knew my school could have such a large impact on somebody's life? Everything I was experiencing I kept completely to myself, I didn't trust anybody enough to tell. I was isolated. Although, I have an amazing family that noticed a change in my attitude, it didn't stop me from behaving the way I was. I never smiled, I kept myself in my room, I became antisocial. They never really understood how I felt until I told them much later.

At the very end of that year, a question was delivered to me. How would you like to move? Remembering everything I had "survived" through this past year, it didn't take me long to answer the question. No longer did I have the option to give up because I was given a new chance to start over. Nobody would know me at this new school, and I could relax for once on grades and athletics. I would be able to begin a new life with fun, something I had lost long ago. I would be able to change into a new person. Of course, habits will always follow you around but, they stopped clouding my life and let me breathe. Moving into my new school, was quite a breeze, I had never felt like I fit in more than I did during this time of my life. The atmosphere felt different but, it wasn't because of the school's vibe. I was morphing it to fit in my life and feel the way I wanted. I was beginning to change my life. Furthermore, I started to develop a social life. This milestone I had overcome, became my epiphany. I realized that my grades didn't define who I was. My happiness was more important than numbers would ever be. Who was going to ask what my high school grades were when I graduated? I had tried to function like a robot on no emotion, but humans are not capable of running under such circumstances. Ironically enough, I made my first "B" at my new school. I admit it stung a little but my joy had overcome all the negatives that blocked the sun, my old habits weren't boiling but simmering.

I still expect myself to do the best I can in anything I do, I'm just that Type A kind of person. However, one thing I have learned is that failing is okay and to accept and move along with my life. I began to open my situation up to more people around me. The more I talked to, the more I realized that I was not a unique case and that I was not alone in it after all. Many people had been going through the same situation as me. It was nice to know that I was no longer isolated anymore. This is a common case to young students all around the world. Unlike myself, many don't get the opportunity for a restart or any sort of help. Suicide is truly an epidemic, and it begins early on, mostly in middle to high school. Our mental state should always be more important than our grades, athletics, or any other situation that causes us to go into depression. School was designed for education not competition.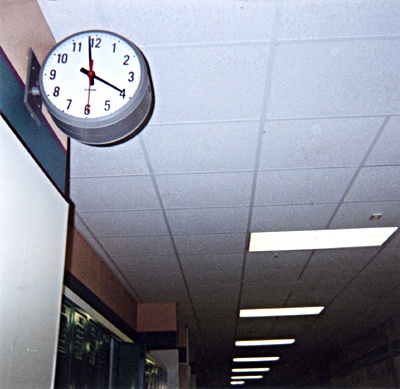 © Blake B., Highland Village, TX