Oakland, My Home
February 13, 2018
My Oakland is home of the 2x finals champions, The Golden State Warriors, and home to the Oakland Raiders. In Oakland, we take pride in living in "The Black Hole". Being called "The Town" is a nickname other cities gave us for having the most loyal fans and being the most lit city people come to for fun and entertainment. We have many famous musicians that have taken over the music industry starting with Mac Dre, to E 40, to SOB X RBE taking the country by storm, and many more artist that have taken their pride in putting the bay area on the map. But I can't say that everything is all fun and peachy because it's not. Oakland has many venues and clubs where a lot of many famous people show their faces at.
The streets of East Oakland are hard to grow up on, instead of being 2x champions on the courts, we play on the streets, but you have to be careful on who you play with because many of the people in my old hood would drop you like a 3 pointer. The 4th of july is a holiday that lights up the city like fireflies, except all the noise from the burning rubber of people doing donuts and fireworks going off that they cover up all the gunshots firing like cannons. We have many tight streets and hills in Oakland that it makes it so hard to park that you can't even run to the store without your legs being tired from parking down a hill and walking it up and back to your car. Back when I was a kid living with my family in Oakland we would always smell the burning rubber from cars that when we go outside to see what happens it's almost like you can taste the wheels of the tires.
We have so many drug bust and drug deals some people say that there are cops that are in on it. Most the people in my old neighborhood went through a lot like being evicted for not having rent on time, kids dropping out of school to gang bang, and many more problems. In Oakland you need to be careful about what you say and wear on the wrong street. The Ghost Ship warehouse fire this year has been the most deadliest traumatic event since the earthquake in San Francisco in 1906, the Ghost Ship fire killed a total of 36 people. It's a tragedy that we lost so many great people, it showed the city and taught them where not to play around. Even though we face many problems like other cities doesn't mean that we're the the worst city of all.
Take my word for it, if you come to Oakland make sure you are prepared for the worst.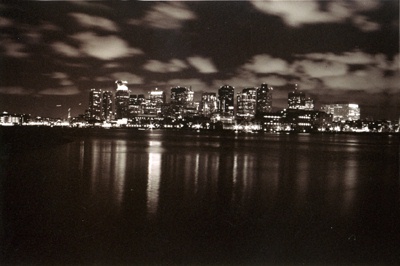 © Hoang P., Rochester, NY