Sacramento, My Home
February 13, 2018
Sacramento is my home, the city of trees. I usually like walking around my neighborhood going to the park listening to the loud music they play it really loud even if your in the car with the windows up you'll still hear it, also you see the kids playing on the playground on the swing sets swaying their feet back and forth and see who goes higher. The people here love expensive things, it doesn't matter if it's just earrings they have to be big and noticeable. Even little gold earrings with shining diamonds cost about $150 they bling and everyone will notice them. We get sunny days almost everyday, our flowers are so beautiful and they smell like they just had bloomed.
Now don't get me wrong I love my city and where I'm from, but like every other city there are some ups and downs to it. My city is full of people who are confused. Who think that the longest they have to live is until the age of 27. I'm scared to step out my door. All I ever hear is sirens up and down the street. All I hear is people screaming saying "Free My Brother" or "Fly High". It rains on a sunny day, I look out the window wondering when am I ever going to escape. I feel so numb all I could do is look out the foggy window just imagining how it use to be.
Everyone used to be happy, children used to go outside to play. You don't see one kid playing outside anymore hanging with their friends enjoying the time they have on earth. Our reality is that everyday we wake up to put a fake smile on our faces and tell ourselves to keep going. Everything that we go through maybe it's family issues, the rent is overdue, or they pray to god asking to protect their family. It's hard trying to go through life with all theses struggles, but no matter what we still have our families to go home to.
Sacramento my city is a place to visit and look at all the sightings and enjoy the time you actually have here. You just have to take life one step at a time, and keep going, also let nothing stop you from going to the top.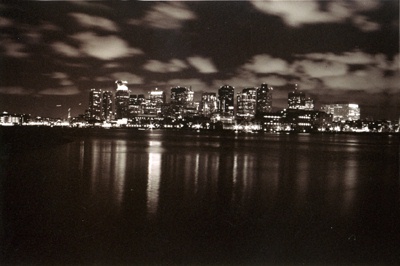 © Hoang P., Rochester, NY