Enough of Being a Princess, Time to be The Warrior
February 9, 2018
"Alrighty, ladies let's get going!"
I am in a girl's program which is held at a boy's and girl's club.
Great environment.

The program invites teenage girls to talk about anything, everything we discuss is maintain in the room that we have our secessions.

As teenagers, we are not aware of the outside world and most have been thrown out and have been devastated by the reality.

Stereotypes consists of females being far more sensitive than the opposite gender, which I find interesting because of peer pressure some teenagers experience similar situations at some extremes.

During one of the secessions, the main idea was the way education is manipulative.

Throughout the secession I learned how girls in that room are not informed, which I am somewhat glad of.

I thought that because they are young and have the advantage of having someone to guide them.
While growing up I had the support of my parents and taught me what they could but because of the lack of education, subjects that are taught at any school were not as enough for my first day of school.

I only remember my very first day of school as being the worst event in my life, only because I did not speak english as well as the other kids.

Coming back.

During the secession for smart girls, our mentor, showed us a video of how education limits us and the future.

As the video played, the boys outside kept interrupting, the girls seemed upset because they saw the reality of the education system and with the boys invading the vibe as it was escalating, declined, not allowing the girls to be absorbed by the video.

I felt excellent only because I did not have the chance to be guided and warned about the education system but those girls have a great opportunity coming from two older people.

Most of the girls are still in middle school, in my opinion the place of 'protection.'

As a child is growing the more they should be exposed to the outside world so they are aware of what to expect.

Then, it hit me, our mentor said it.

"LADIES ENOUGH OF BEING A PRINCESS IT IS TIME TO BE THE WARRIOR!"

When I went up to talk about my highschool experience, the girls were uninterested because it will be a big change for them once they start attending high school.

This will only be because the educational system is so limited.

I believe everyone should be granted the chance to educate themselves and fight there way without so much protection.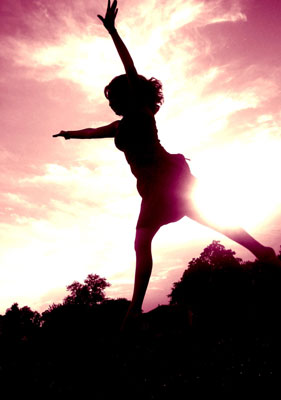 © Martha V., Morton Grove, IL