8,000 Miles in a Day
February 9, 2018
It's late at night, I'm hungry and want to go to bed, because twelve o'clock at night is pretty late and I'd already had a long day of connection flights. Finally, we had reached the, "Big Boy." Of all the flights we had already been on, they were around 2 hours. This one, which was heading to Johannesburg, South Africa, was an 18 hour flight. As my family and I were beginning to make the waiting lobby a home, we all perked up when the intercom speakers blared,
"Flight from Atlanta to Johannesburg, boarding Delta Flight 597!"
We were so eager to get on the flight. It was a very long time on that plane. During the flight, all I did was watch Family Guy, a couple other movies, The Sandlot like 3 times and eat cheese pizza. (They gave you the food and movies on the plane.) It was cool eating that good ol' cheese pizza while flying over Namibia, and the rest of the African countries when nearing South Africa. Now I get to say I ate cheese pizza 40,000 feet up in the sky!
As we prepared to land, I was already thinking of how I would say hi to my Idol, Ruan, My cousin who was picking us up. He was so cool to hang out with! We hopped off the plane, the first clump of people dispersed, fleeing all over the place hugging and welcoming other family members, and there was Ruan. He gave us all hugs, and we did our special handshake we made when he visited the states and when we were done he said,
"Halla, Guys!" "Lemme help ya wed that gargantuan load of luggage!"
Next thing you know, we were at his place. The Most amazing bachelor pad, I should say. The place had all the amenities, and he also had a weiner dog and his name was Scooby. Scooby was a loving and really smart dog. My brothers and I kinda didn't know what to expect in a country 8,000 miles away from home so we just sat down, and that is when Ruan whipped out his brand new Xbox, and a ton of video games you could play on it to. He hated seeing kids bored. After he spoiled us for a couple weeks, we were out of the most amazing bachelor pad and to our new house we would continue to rent, from in fact, one of Ruans buddies, another rich dude.
The place was modern, it came with a pool, large backyard with a ton of trees, a couple rooms, bathrooms, a large living room, a kitchen and very large walls protecting the house from invaders. South Africa, especially where we were living, in Centurion, was notorious for robberies and homicides. The place on top of the wall had a thick forest of barbed wire and electric spikes, and when you pulled up to our house, there was an immense cement gate, towering over you that would need to be unlocked and moved back with a special remote. Time had passed and finally our grass in our lawn had started to get longer which was no big deal. Now, of course we didn't have a lawnmower on the plane with us, so we had to pay for mowers.

One of the leaders of the company mowing our back yard brought his daughter along with him. Her name was Naji. They couldn't afford schooling, so he brought her everyday to work with him. She was partially illiterate but really sweet. We hung out, played tag, cards and got in the pool. My heart changed whenever I saw this dirty, poor illiterate girl, who lived in the slums, get in the pool and feel the cool water on her skin, refreshed and happy. The smile on her face made me overjoyed with a sense of achievement, the achievement of hopefully making someone's day.

This move, was a very good example of culture shock. I remember when My Dad and I would drive around blasting American music like Cypress Hill music, Hip Hop Hooray, Jump Around and Rocky Top, a college song. The mowers which trekked across the neighborhood mowing were really confused and looked at us as if my dad and I had three heads, it was great!
The benefits about having a millionaire cousin, was he paid for a maid, it was pretty neat. She was a really sweet older woman, here name was Michelle. She was living in poverty and told us everyday she was blessed to work for us. It really made me feel fortunate for what I had and continued to have. Every other day we needed her, we'd pick Michelle up in the heart of Joburg, a poverty stricken area, and we'd give her a juice box or too, because that made her happy. Michelle was a very hard worker. She always had a good attitude. One time, after My family and I got back from the mall, I had gotten a toy motorcycle. This motorcycle fell apart easily. I loved playing with it, especially on the staircase. One day, I accidentally dropped it down the Stairs and it broke. Michelle took the motorcycle home and the next day she came to our house it was all fixed and it never broke again.
Time passed, and sooner than later, My family and I went to Kruger National park, in which is like a zoo, except no fences. You're basically allowed to drive around and view the creatures up close, while they just mind their own business and walk around. We saw all sorts of animals, and I also got a picture of me with a giraffe up close and a poached black rhino (We reported the Rhino to the parks animal enforcement officer dude). The poor Rhino, which looked younger, yet it still had horns, had a huge hole in its upper torso, above its stomach, slowly bleeding and resting in the same spot.

We also went to The Voortrekker Monument, a massive monument dedicated to the colonists of South Africa, The Voortrekkers.

Soon after, My Dad, Brother and I traveled a couple hours to Mozambique. I remember when we visited, My Brother and I thought that if we didn't wear nice shoes to Mozambique, we would be treated normal. NOPE. We saw everyone there wearing shoes, while our feet were burning on the asphalt. My brother, Dad and I got back from Mozambique and we instantly appreciated our shoes!

My brother Luke and I loved to climb the trees in the backyard. I could remember, on a crisp, autumn day looking over those towering walls was a boy and his grandfather throwing a rugby ball. We looked over the other side of the fence and saw Michael, our neighbor who we were friends with and his wife and their friends laughing, having a drink and enjoying another safe and beautiful day. I looked ahead, and into the city of Centurion, life was happening, I could see the slums and it felt like a smog on the North Side, but if I just focused on the good, all would be well.

That night, all power went out and I was sleeping in My room with My brother Lukes bed beside mine. We could see the well lighted City of Centurion bright, and next thing you know, the power went out. I was frightened, but reminded myself that Luke was by me and I wasn't scared anymore, because he told me the city had to take a cat nap, and that made me giggle. 20 minutes later, the power was on and all was well. We had a good sleep that night.
The next day, It was time to fly back, and after a super long while of living in South Africa, I didn't want to leave, because of how much I was around Afrikaans, picking up the language, and how connected I felt to everyone. And to be honest, I felt South Africa was My Home. The Only thing I was looking forward to with leaving was cheese pizza, My Dog in the states, Annie, My Friends and the movie Sandlot on the plane. It was tough, but there's always an end to some of the good things.

We had experienced so much in the time I was there. It was a great experience knowing how everybody lived and what the truth was with the people in South Africa and the ones living in poverty. I did visit my Oma (Grandma) and Oom Nick (Uncle Nick) while we were there. It's been years since we lived in South Africa, so I caught up with everyone that made it better. Michelle, because of how loyal and of how hard she worked for Ruan and our family, Ruan bought Michelle a new house. Sadly, Michelle died last year to type 2 diabetes, which caused an apparent kidney failure. When you live in the slums, you don't get good nutrient filled food, but thankfully, she's in a better place, now. Scooby, Ruans Dog, died recently, but he lived a full life and died peacefully at 20 years old! I haven't heard from Naji or her Dad even though we saw them often. Ruan is not a bachelor anymore. He is happily married. Michael, our neighbor, is doing well and we are in touch. He is probably getting wasted with his friends having a great time while doing a conga line and My Oma and Oom Nick are living a peaceful, full life, living in their little house in Pretoria enjoying the great weather.
After experiencing a different filter of life, it was time to get back to good ol' America. South Africa was a place that was a mixture of heaven and hell, just depending based on your point of view, (and where you live). Look at yourself, appreciate what you have, be thankful that your house isn't a 75 square foot tin can, having to live in a slum, where your whole family, one by one picked like an apple off a tree is murdered, having that thought linger and infest your mind while hearing gunshots every night and struggling constantly to just have a bite to eat is a tougher struggle than you not getting a new pair of Yeezys. With all the hope in love towards the people in Voortrekker Country,
Till Next time, Suid Afrika.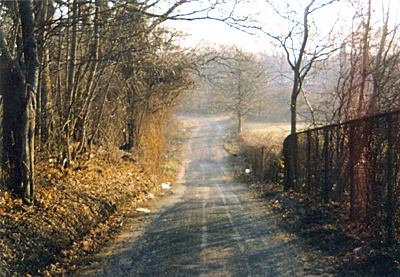 © Cameron C., Milford, CT