Flickers
February 7, 2018
They flicker in and out, like broken holograms. I see them almost everywhere I go. Walking down the stairs at school, driving home, walking down the street. Memories, mostly of friends. They bring emotions difficult to describe, like they're on the tip of my tongue, dancing in front of me, but I can't quite grab them. A mix of joy and sadness, I think. I can describe what they look like, though. I'll pass by an area, and when I look up, I see them. My friends, almost transparent, almost solid. I can hear their voices, winds slipping into my ears. Laughter. Arguments. I only see them in the places the event actually happened at. Never where we have never been.
No matter the seeming importance of the memory, or how closely I hold it to my being, I'll see them. The mornings we sat underneath the tree I thought I'd forgotten, but when I look at the cold concrete and candy red tables surrounding the tree, there they are. A wrinkle in time, stuck repeating like the broken holograms they are. My friends, sitting under the tree. Smiling. Laughing. Yelling. The calm before the storm. They flicker out, the winds of their voices slipping from my ears. I don't know whether to smile or cry. Smile for the good times we had, or cry for the times we'll never get back.

I often wonder what broken holograms I'll see next. Which sunny afternoons will flicker in my eyes. Whose voices will slip into my ears. I guess I'll have to live my life and see.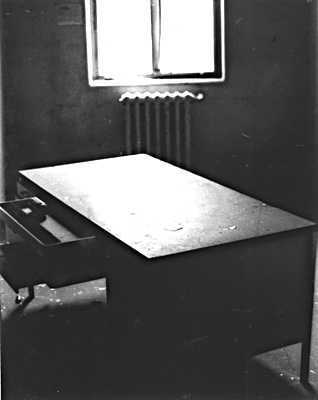 © Flynn O., Novato, CA