Experiences That Changed Me
January 28, 2018
The summer has always been a time for me to change and grow as a person. I change in a positive way by learning new things about myself and meeting new people that affect me in ways I was not expecting. I experience new adventurous things that I would have never imagined I would be able to do at such a young age. The people I come into contact with give me a new perspective on the world around me. Being away from home allows me to adapt to other places and embrace the beauty of having experiences I am not accustomed to.

Last summer I went on a three week trip with other teenagers in the British Virgin Islands. This trip consisted of many fun activities including sailing, living on a 50 foot yacht, snorkeling, hiking, water sports, community service, and my favorite, scuba diving. The reason scuba diving was the most influential activity was because it is different from any other. Of course I found snorkeling, small boat sailing, water skiing and other activities fun as well, but there was something special about being underwater for an extended period of time, in complete silence, admiring the beauty underneath the dark blue sea that makes it stand out from any other. As barracudas, stingrays, sharks, and thousands of different species swim around me, I was in a different world while underneath the waves. I love looking and being in the ocean, but after diving and seeing underneath, I realized I had been missing out on another whole aspect of the sea. The perspective I gained from diving and the experience of being with a tremendous group of different types of people was the most influential part of the trip.

Almost seven years ago, I went to summer sleepaway camp. There I met Andrei, an 11 year old kid that would eventually become my best friend. We awkwardly shook hands and greeted each other when we were told we would be in the same bunk. That kid I met so long ago ended up becoming my best friend to this day, despite him living in Moscow. We went to summer camp together for four years straight, then on two summer trips together, one being Sail Caribbean last summer. The other kids on our boat, Rioja, were from all over, including Florida, California, Connecticut, North Carolina, and New Jersey, while our counselors were from Jamaica and Texas. Everybody brought different cultures and personalities to our boat. The perspective of these cultures, personalities, and stories that everyone brought with them that changed me for the better. The drastically different personalities on our boat, created a unique group of kids. Seeing life through another pair of eyes, just by learning about my new friends, changed my own view of how my life is everyday and around the world.

Little things during the trip made the experience immensely more special. Everyday, we watched the sun set over the ocean. I would cherish every moment, from being on the boat with my camera out to going on new adventures I had never experienced before. As I took showers off the back of the boat by jumping into the salty sea, it felt like a fairy tale. As I descended from the surface of the ocean to 80 feet deep, I would slowly watch the beautiful fish swim past and admire at the coral, enjoying every moment underwater. As I hiked up the small mountain at Île Fourchue, overlooking the clear blue ocean for miles, and watching the sea turtles swim beneath the water, I basked in the beauty of the world in a way I had never seen before.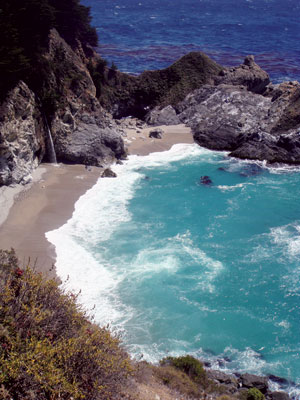 © Piper C.