Major life choice
January 25, 2018
Major life choice
One day i want to become famous and how so you may ask  my job would be to create game designs make games and work with big companies like microsoft or make  movie characters and help with ideas. With Having a good jobs like that i could make  famous selling games or selling movies .
My job would let me live in a beautiful house like on Two in a half men. .I would work for a big company like microsoft or movie companies .I would try pitch a lot of new game ideas and more. My game would have extra things every day like a challenge and best part about my games is that the servers wouldn't be trash like grand theft auto iv. With the money i  could pay all my debts  like bills and other fun things . I would take as many years as i needed to in college to be well educated and be able to accomplish my goal in doing this job.
My job is my passion and basically to me a dream job that could make me famous. I always think what could i do more what would this do and i think to myself this could be my opportunity when an opportunity comes your way you should never pass it up. With my job i would love to  travel the world someday. My job would help me with everything i need
             One day i would be working with companies like microsoft and others and become famous for my game ideas.
And just like the quote "If you want to be successful in this world, you have to follow your passion not a paycheck." Quote By Jen Welter NFL'S first female coach.
quote is one thing i found about a week ago which i think that most of time everyone should follow their dream there passion. Like to be successful i would like keep trying to run faster lose weight. Another major life choice is to always follow my passion. But next summer i'm going to be looking for a job  and paying for things i want not using my parents money i might ask for money to help but i will always pay them back. I think that paying of everything you owe and to remember to always right dates in a calendar.
          And it's like i always say i tried my best that's all that matters and if you try you will accomplish so always believing your dreams i know i do. Like all my good stories it's the ones that speak to me like my stories or fantasies of becoming famous or accomplish anything.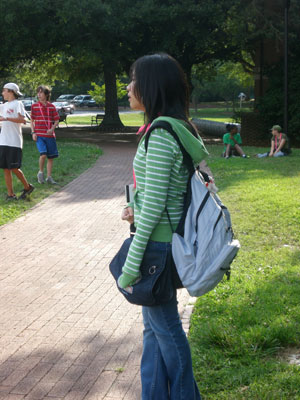 © Lucienne B., Parkland, FL