My Mom
January 25, 2018
The importance of a mom is out of this world. "Moms don't educate their children to be rich, they teach them to be happy so they know the value of things, not the price."I need to ask myself, where would I be in my life without my mom?Being so hungry you could eat a cow?Having no clean clothes to go to school with?A very dirty house?Not any nice school supplies?Having no rides to your practices, and possibly being late?Being hungry at school because you have no lunch money? Moms make incredible impacts on our lives, that not enough people realize. They are our best friends, and our shoulder to cry on. Even though she might have had a very stressful day, she will still make dinner, do your laundry, clean the house, and make sure your happy. Now i'm going to tell you how my mom how my mom has influenced my life. Never giving up, being a best friend, and riding horses are some values my mom has given me through my life.

Waking up at 4:30 in the morning for work, and not being done until 9:30 is so much for somebody to handle. My mom does that almost every single day. My mom is so busy with work, yet she never stops striving to be and do her best. After countless long days, she could be resting on the couch; instead she's making a great dinner. Without her making dinner every night, I would for sure be starving. Even though she gets the weekends off, she still will be outside doing stuff and whenever I tell her to rest, she just refuses to. Sometimes she even forgets to eat! Through all the hard times, she stays positive, which I think is a very good value to have. I'm glad to have been taught the value of never giving up from her.

I'm not only lucky to have her as a mom but also as a best friend. There is endless times of laughter with her. We enjoy doing the same things. Whenever we go somewhere together something funny always seems to happen. Anyday I would pick to go to the mall, a movie, or out to eat with my mom rather than one of my friends. Having my mom as a best friend is helpful, because I can tell her anything. It's nice to have someone to talk to when I just want to get it all out. She always knows what to say, and isn't judgemental. She is my stress reliever, and can make me happy no matter what the situation is.

Something very special to me is the gift of horses and barrel racing. Barrel racing, a type of horse racing, is very fun. Since my mom introduced it to me when I was young, I have fell in love with it. Something I appreciate was she never forced me to do it, everything was my choice. She always supports me, whether or not i'm doing well. When i'm not doing well, I sometimes get crabby. She always understands why I am crabby. Sometimes we are both crabby together, which can get interesting. We both really enjoy it, and a lot of our time spent together is at horse shows. It's something she has done her whole life, and I am glad that I will do it my whole life too. She gave me this passion, that I have truly fallen in love with it.

Never giving up, being a best friend, and riding horses are important values my mom has blessed me with. When I grow up, I hope to be half the woman she is. She has such a strong, passionate love for everybody around her, especially me. I can't speak for other moms, but I hope that everybody has a mom like I do. She never stops striving to be her best. Her loving and caring heart has done me so much good, and I sure hope my mom knows how much I truly love her.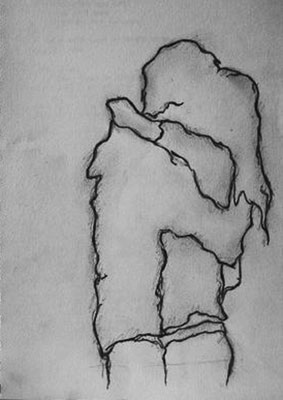 © Nicole B., Newcastle, WA