Dream
January 23, 2018
I am a night owl, working my way through the night in the "peaceful silence" that people crave for. During the day, however, I do not sleep…

I dream!

We have been trying to define dream for a long time. Coming along with this effort are both the positive and negative connotations of the word itself. "Dreams" can be "aspirations" – some destinations that we direct our head, our look and even our heart toward. "Dream" can be termed as the contrast of reality, as some kinds of illusions and hallucinations, an intangible and abstract concept that only exists in our mind. In science, "dreams" are concluded as a package of thoughts, worries, concerns, hopes and other mental occurrences that haunt us until we find that "peaceful silence". At night.

Strangely, people associate nights with dreams. Bad dreams, hence are called "nightmares". I (calling myself "nightmarer"), hence, fit into the third negative connotation of "dream", something that evokes a sense of turmoil and chaos amid the night's serenity that we can never seek in the hustle and bustle of morning life.

For to me, the term "peaceful silence" does not exist in my night owl shift. Friends and family urge me to sleep to appreciate that tranquility; yet I crave noise and perplexity. "Night does not remove our worries, it brings them to the surface. All it ever gives is a change of anxiety. For when people are asleep, they have dreams as troubled as their days" (Seneca the Younger)

At night, I sing my worries to the stars, creating sounds that tap onto the pain of my fellow creatures, the wounds of my neighbors' souls. Sitting at the bench in the gallery bound by three walls and one world leaves me that small open space to endless possibilities. Those nights in the Saint Andrew Hostel, Singapore, two Indonesian girls and one Vietnamese girl poured out the troubles of identity conflict, the dilemma between science and religion, the eternal yearning for unconditional love and the time when we can give our heart away to someone in this world. Those nights when a low note of emotion flashed down my cheeks, hopping onto the half-dried ink on a page of the new notebook I just bought from Typo, in which I carefully copied my favorite poem from a random website:

"hope dance best on bald men's hair
And every finger is a toe
And any courage is a fear
-long enough and not so long"
- E. Cummings

Nights are when paradoxes rise. "Any courage is a fear – long enough and not so long", as we are brave enough to voice out our deepest fear and trauma. Draggy as the night seems, time flies when you discover yourself, and magically, get the key into two other souls from some another corner of the world who were brought to you by the magical power of fate.

Days, though, are for dreams. In the morning, I put on my ironed uniform that would grant me no comfort, and comfort zone is out of the dictionary the moment I looked at myself in the mirror, lying "Today will be a good day. I fear nothing."

Days make me imagine excessively, to a point when I wear the look of utter self-contentment to trick myself out of insecurity and fear, trying to assert my self-importance, while oblivious to my insignificance to the world as a drop in the ocean. During the day, I hunt for aspirations – the positive connotation of "dreams" and for invention – spontaneity and creativity that arise out of "dreams."

To me, nights are made up of truthful thoughts and contented noise.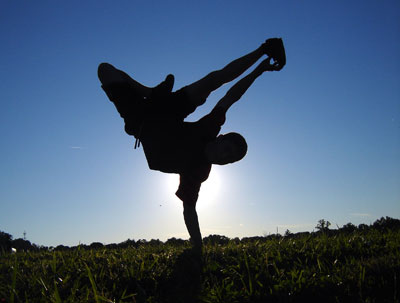 © Seita O., Louisville, KY