Pain Into Passion
January 17, 2018
Life is like a long straight line and at one point in life, a deep black hole appears. The hole tries to keep you trapped and every time you fight it, it inflicts pain on you. People with strong spirits get out, but some are too weak and they end the pain before really trying. A few decide to stay in the hole.

My hole appeared when I was eight and it came along with that savage monster. I remember the day like it was yesterday because now that I think about it if I had said something about his behavior none of this would have happened. I invited him to watch a movie with my sister and me, he started talking to me about adult websites. If I would have talked to my mom about the things he was telling me she would not have allowed him to be near me. Every time his mother and mine met up he would constantly talk to me about doing things an eight-year-old shouldn't know about. It's repulsive to think that a child could have such thoughts, he was twelve a perverted child.

One day again in my room I suppose he got sick of begging and wanted to make it happen. In a mind, there is a large mirror and the mirror starts to crack in sight of fear or moments of true pain. I yelled and yelled fighting and only then he got his filthy body off me, I fell in that hole because you don't know how disgusting it feels to have been in that situation. A feeling that I have never felt before it was like a storm slowly forcing me and then engulfing me, striking me with lightning of pain. I needed support, I needed to feel safe in someone's arms, I needed to feel something rather than disgust.

The following year's things only got worse for me, my mother made me feel worthless through words and her physical touch. I am still in that hole and it only gets even more depressing until I decide it shouldn't.

At the age of twelve, I was slowly turning into the person who wanted to end all of the pain. I tried killing myself two times and I am glad I failed, I can never erase those two days. The world crumbles and my mirror is only a single piece of glass where I can only look at my face. I was even too much of a wuss to end my life, I just couldn't put an end to my dreams. All I could think about was my family specifically my dad, myself, I wanted to survive it I didn't want to be a coward, most importantly I wanted to accomplish the shard dreams I have with my father. Now that I think back at those days I can't believe that person was me. Every day I have to fight the memories of him, my mother, and those two days. Knowing that life became such a disappointment that I became a disappointment. No one was there to help me, I had to fight on my own and I keep fighting. Mother has no idea how I feel about the years she was cruel to me she has no idea about my experience at the age of eight. Now she doesn't completely ignore me but we are still not in a loving relationship.We may live together but that means nothing in our hearts.

I deal with it on my own and now at the age of thirteen, I am proud. That pain inflicted on me I turn into a passion. Passion for writing, for art, to succeed, to accomplish everything I have ever wanted. I want to go to college and travel the world and maybe then I will be out of the hole. That pain has broken me but it has also made me the person I am today, I am not a disappointment I am a survivor.

I have to see him but I don't coward at his sight, I look at him straight in the eye and remind him what he has done. His excuse always is "People don't remember what they did five years ago". He is wrong, I remember his disgusting touch, his hot breath on my neck, his hands wrapped around my small wrists, and I remember the feelings. I might have never felt the pain of the actual rape but I did feel the disgust of every girl who has ever gone through that. I am the person who decides to stay because that pain keeps me broken and I would rather live with my broken soul and feel a real passion for life than living with a sour memory. In a future day when I have accomplished everything in life, I will crawl out and continue my life in its brightness.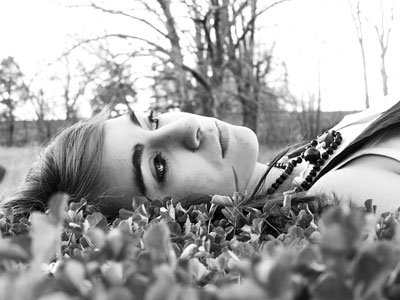 © Jasmine R., Bourbon, MI