Hunting for Boybands
January 16, 2018
The thing about hunting for a boyband in a city you've never been to alone, is that it's really more about trying not to make eye contact with the man peeing off the subway platform.

We trample through polluted concrete, pavement burns torn through converse stomping on sidewalk cracks. Sun rays glide through skyscrapers onto sunscreen heavily lathered on cheek bones and on the top of my head, tucked down, scouring twitter for any spotting of blonde, british band members.

Gracie's thumbs move rapidly as she narrows down the five star hotels that might have the particular speckled carpet in the background of a photo posted the last time they came here. We paste the addresses into Google Transit and use our shiny, untouched ventra cards (the ones that we bought from the outdated machine in the train station that I had watched videos about the night before while taking color coded notes on which buttons to press) on any bus except the one we were supposed to be on.

We finally stumbled upon the well-known-carpet hotel, with very inconspicuous fences set out to hold back mobs of girls who each could have been me. The scene was manned by fatherly security guards all too ready to break the rules by letting the overheated kids inside to the private bathroom and passing their cellphone videos of the behind the scenes. "I know why you like them, the one with the girlfriend, yes, he was very polite." Tossing scraps of information to the middle schoolers flinging themselves at tinted SUVs, hoping for a window to roll down or for a door to open.

Hoping, not for anything more than a chance to pass on the letter detailing what song off the latest album was playing when her dad left or how the concert countdown in her locker is the only reason she has to go to school.
The thing about hunting for a boyband in a city you've never been to alone, is that it's kind of about figuring out that the ventra card machine doesn't give change and kind of about finding a dunkin donuts that sells corn dogs and kind of about pooling money to order a deep dish pizza to a back entrance barrier.

It's about writing the letter that they will never read.

The thing about hunting for a boyband is that it really isn't about finding them, at all.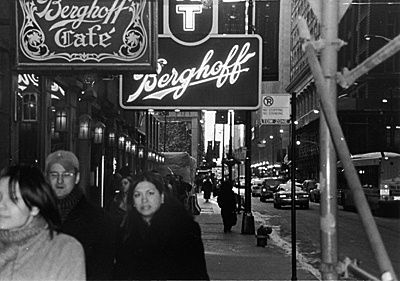 © Julie J., Mendham, NJ