A for Effort
January 15, 2018
The odds of winning the lottery are roughly one to one hundred and seventy-five million. Would you take those odds for guaranteed success in life? When I was younger my parents consistently drove home one idea. All they cared about was if I was trying my hardest and giving it all I had. Even in school, it was, "A for effort!" Unlike my parents, I didn't believe one's effort had such a great effect on their success. I mean how could the real difference between being successful and not being successful be based on effort?

Luck is not easy to come by. When you search the word "luck" on google the definition states that luck is,"Success or failure apparently brought by chance rather than through one's own actions." Does means that a person has no control over their success? Despite my parents telling me that hard work would be beneficial to my future, I still wondered if I should rely on luck to bring things to me. As I grew older the idea of me having to earn something for myself started to come into my life and I began to question relying on luck.

A couple summers ago my family bought a summer home in Martha's Vineyard. In January I turned 14 and was legally allowed to work. My parents started to talk about me getting a summer job. I remember thinking, "A job?! It's summer vacation I thought I was supposed to be relaxing!" But I stuck with it and found a job at a small store in the downtown area.

When summer came I went to work not knowing what to expect. I used my parent's advice and worked hard at whatever I was asked to do. I came across challenges within my job at the store. I had never worked a cash register before, so initially, I struggled to ring customers up quickly. At times this aggravated the customers and in turn, made me upset. When I was alone in the store, I practiced using the register. Later that summer I received praise for my improvement. Time on the job enabled me to work through challenges in the store and ultimately gained me success and respect in the store.

At the end of my third shift, my boss asked to see me. I felt nervous at first, but she pulled out an envelope from under her desk and my nervousness soared off into the distance. A check! It was my first check! I was thrilled, so I biked to the bank and cashed it. I biked back into town and bought an ice cream cone for my accomplishment. That may have been the best small vanilla cone with sprinkles I ever ate. As I sat there savoring my ice cream it came to me. My parent's advice was true. My hard work had paid off!

Good things come to those who work hard. There are people all over the world who bust their butts every day at their jobs. Those people are the ones who find their way at the top. They get promotions, raises, and praise from bosses. The characteristic of being hardworking carries over to school, hobbies, sports, and professions. As I saw firsthand, one must work toward whatever they want to achieve or earn. My parents were right. Work ethic matters. Success isn't luck or naturally being great. It is about proving yourself through your actions and work. The rest will come.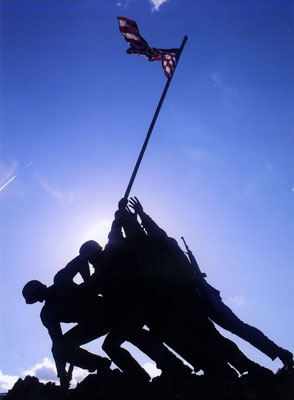 © James M., Glendale, AZ