Sacramento, My Home
January 9, 2018
My Sacramento is full with happiness it is also filled with beautiful buildings. I live in a small place named Meadowview in a 3 bedroom and 2 bathroom house it is a happy place and there are no crimes. There is barely traffic in Sacramento because there are four major highways. Also, we have a small percentage of poor people. Another great reason to visit Sacramento is all the nice parks and everybody is wealthy and happy. There are lots of beautiful schools when I walk into the schools I feel safe there are no fights and no drugs it looks like nothing is old and rusty and they have everything new it smells like flowers and good food and when I look around everybody has a smile on there face and there are lots of beautiful neighborhoods that have gated communities and they all have dark green grass and have new houses with the smell on fresh paint when I walk in a neighborhood I see people being friendly and having the most two important thoughts giving and caring . You will never get bored because there is lots of entirtmento stuff to do and lots of places to go. Another thing is that there are no dangerous drivers here and there are rarely accidents.

Whatever I said in the first paragraph don't believe it I just lied to y'all. I live in a place where there are lots of violence and car accidents its called Meadowview, and my Sacramento is full with the scent of drugs and you can hear guns loading and firing. In my home there are lots of gang wars and even with schools there are shootings and fights. In my neighborhood there are lots of murders and thieves I can every the police sirens day and night. There are no border patrol communities and there are houses that are the point to tip off. In some parks of Sacramento that are dirty and full with bacteria on the ground and there are lots of trees and leaves on the ground. Another thing that you would find her is sadness, madness, and depression.

Sacramento has lots of good and bad issues but we have to work on some things for our communities. As a community we should fight for our healthy, security, new parks, and new school accessories. Since we have the capital by our side people would think that we are the best place to visit or live because there would not be old and dangerous buildings and there are no crimes here. When you step foot in Sacramento you would already see car accidents and Trash on the ground. Also,  as community members we should also care about our communities because it's not all about the government we should also put our part in by putting where the trash and the recycle go and by driving safer. Another thing is that the government dont pay the city a lot of money to give us what we need. The community should put the prices lower for food and clothes for people that are unfortunate can afford to eat and get healthy and have the perfect suit for the weather. We should also have more communities services to help those families that are struggling.

Even though Sacramento has many serious issues, it's still where a part of my childhood memories come from and the place I call home, so I am going to try my best to make Sacremento a better place.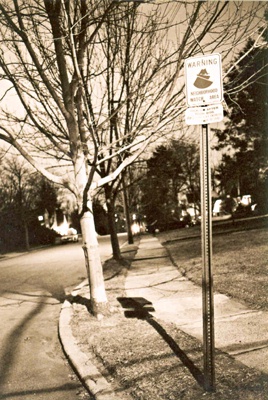 © Samantha G., W. Orange, NJ