Sacramento My Home
January 9, 2018
My Sacramento is full with happiness and joy. I live in a neighborhood called Meadowview, in a beautiful one story house. All I have to do is look out my room window and I can see a nice big park that all the kids play at and people bring their dogs to run around. In the daylight I go outside and walk my dog without violence. At night i get ready go to Food Max and shop for a couple items like everyone else.

I hate to say this but everything I said about my neighborhood is a big lie. I live in South Sac and it's full of violence.In my hood just like any other hood. The shuffling of feet makes an awesome beats. It's so wild in my neighborhood sometimes I can barely go down the street without hearing about a fights gunshots people dying. I can stand on my porch and not wanna go down the street it's not that I'm scared I don't know what can happen next so I be nervous.

I'm writing this essay, so I guess I survived. I didn't sure though. My second line will maybe happen next week or a few days from now. People should take a stand, in sacramento people die everyday you hear sirens everywhere you go . Yes it's a good place to live. Alot of violence just happens in one day.

My new neighborhood is a great place to live and have fun and meet new take my advice and move here.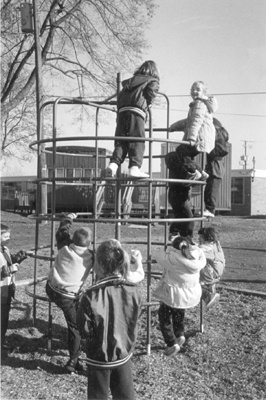 © Danielle H., Jonestown, PA