Sacramento, My Home
January 9, 2018
In Sacramento I think tourists might think that Sacramento is a good place with sophisticated people but really there is some but not alot but there's many. Sacramento has a lot of landmarks that people come and visit from around the world such as Rivers, and lakes. The capital is a huge white building with a nicely cut lawn, big stairs with people taking pictures . Sacramento has a lot of good schools that people enroll their children in also Sacramento has a variety of food you can eat from like Black bear diner, golden corral. In Sacramento you would smell cooking food with all types of smells because everywhere you go there's a place with food that u can get your grub on.

In reality Sacramento is a pretty mysterious and confusing place where u never know what's gonna happen the next day and a place where you have tell your parents you love then before you leave the house because you don't know if its your last time talking to them. Also Sacramento has a lot of gun violence crimes people die everyday due to gang affiliation or unintentional fire. Sacramento specifically has a lot of good schools but 9 times out of 10 your gonna see a few fights hitting pushing shoving just for some popularity. I live on florin road when i walk down this street i see homeless people with ripped clothes and smell like a bunch of mildew. Sacramento has a large variety of different ethnicities but when your walking silently your gonna most likely hear sirens like its a audio recorder or you would hear the trees wailing in the wind.

The problems my neighborhood goes through is the drug use gang banging killing and robbing. "Sacramento can always be a better place if someone can just devote their time into doing that we should be aware of all the bad things happening". People should put their kids in programs so they can stay out the streets and so they know where their kids are at and doing at all times. Sacramento is not that bad of a place but there are some pretty bad people i'm not saying everybody is bad but still everybody got some bad in them but if it was up to me i would do fundraisers, toy drives, and clothes donations.

I hope you ladies and gentleman really learned about my Sacramento it's a pretty good and bad place but you would like it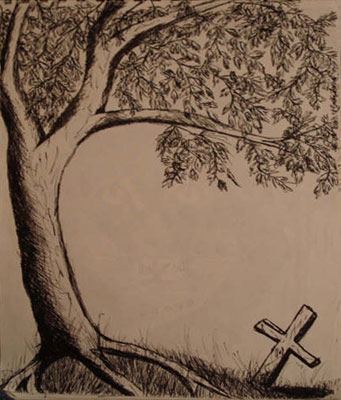 © Courtney K., Bethel Park, PA