Throwing Up in Disney World
January 9, 2018
I remember the Friday it happened, very vividly. We were walking down one of the "streets" (I think in Epcot). All of these smells floating around, mostly fair smells; all dough and sugar. Sometimes it's a little overwhelming, but I try not to let it bother me. Of course, there were many people and side shops; we were also walking next to the lake. My brother spotted a churro side shop. I had never had a churro before, and many people with me said I would like it. It was cinnamon and sugar, and the smell is distinguishable. For some reason, I thought that it hadn't tasted very good; I think I only took a few bites. Maybe I had already gotten the stomach bug/food poisoning, and was starting to lose my appetite. I asked what was in it. My older brother (probably messing with me) said there was banana in it. I don't like bananas. When he said that, it made my stomach feel worse.

After Epcot, we went back to the hotel to clean up for a fancy dinner that night. That's when I started to not feel well. I can't remember if I had thrown up already but I decided not to go. My mom stayed with me. I felt bad for her, staying with me, but I guess that's what you have to do as a parent. We had gone to all of the parks except for Animal Kingdom, the one I was most looking forward to. It looked as if I wasn't going to be able to go.

By the next morning, I had gotten up for the bathroom around nine times. It was brutal. One time in the early morning, I had a weird hallucination. I was part sleepwalking and part having a dream. But the weird thing is that I knew I was in the bathroom. I remember all too well what the dream was. It was kind of crazy: it was tied, the Duke-UNC game was. Then suddenly, UNC shot this crazy half court shot for the win. It was a huge basketball. It was somehow scary. When it went through the net, it made a booming sound.

My mom, who doesn't sleep very hard, had heard me in the bathroom. She must have been tired from the long night. I was trying to explain the dream to her in delirious talk when I think I passed out. My parents almost called the EMS. The next morning, I didn't even have enough energy to watch t.v.

In the morning, my dad was sitting in one of the chairs drinking coffee and reading. I had just woken up and everyone had started to leave for the new day. I don't remember what I did after they left. I recall my dad telling me each time that he was going down to the hotel restaurant, both for lunch and dinner. He brought me back some food that I barely ate. I really appreciated that, and I wished that not only me, but also my dad, could experience the fun at Animal Kingdom and all of the nice restaurants. We didn't get to go on the awesome new roller coaster in Animal Kingdom either.

After that Disney World experience, I learned two things. I started to repel churros, getting a gagging feeling and a memory of what had happened in Disney World every time I saw a Churro. I also learned to be more thankful. I remembered how lucky I was to have such a great and supporting family. I started to say thank you for everything that my family got me. Even the small things like a drink from a gas station.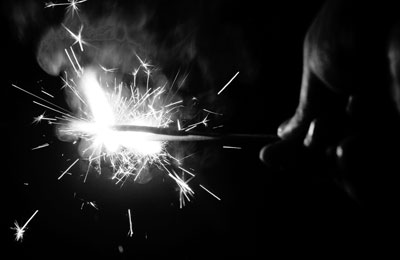 © Chyla P., El Dorado, KS