From Betrayal to Ashes
January 5, 2018
Betrayal is a dark demon born within Tartarus itself. He loves the pain of those people who had once trusted him. The cold blood of rabbis' under his metal boots with Hitler laughing in the calm before the storm. He has leverage when he makes deals with the sinister leaders. He has adrenaline storming through his veins with violence fueling his excitement. He runs through battle lines in the fields of torment, setting aflame regiments of conflicting northern and southern soldiers.

Betrayal puts on his black, celestial armor. Puts on his helmet with the screams of a million souls pouring through his eyes, and the flames of a million volcanoes. His hair like the color of a man turned sinister. His smile once kind and generously white, turned into a beastly snarl and turned red with the blood on his hands. His steel boots with oil soaked within them. He was once a man, broken and betrayed by a broken promise.

Betrayal doesn't make amends, it causes violence and wars. Betrayal doesn't bring families together, it drives them apart. Betrayal doesn't fight inner fears and demons, it expresses them. Betrayal causes fathers to run away, leaving their son alone and frightened of the real world, while he dances while loving the dark mistress herself.

Betrayal has been a thorn no one can get rid of, therefore destroying lives for his own amusement. Causing people to fear the world and their hopes and dreams shattered by this both physical and mental feeling. Betrayal makes people's lives into living nightmares.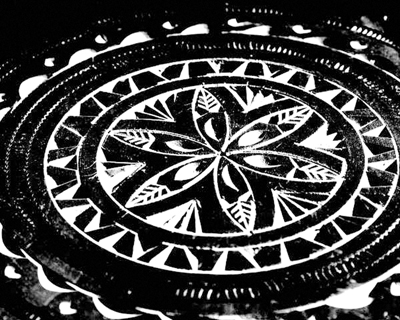 © Micha C., Toronto, ON, Canada