From Now on Everything Is Changing
December 31, 2017
Being a real superhero is not like the way which was reflected in our childhood. While those superheroes get the power from their muscles, real superheroes get that power from their hearts.

We've seen Captain America's power and strength, how Silver Surfer helped him to overcome every hardship. Those heroes are exemplified as inspiration for dreaming fearlessly and motivating us. People who are gifted with extraordinary talents are our source of inspiration for being brave ,strong and tough… They have been always there to support us to follow our ambitions because we either live our dreams or our fears. Fear of the future, mark, business, fear of life …

'Main thing you're afraid is hiding inside you. Inhale your fears and face with them' –Batman

What about our dreams and hopes which are all hidden inside of us? It has always been easier to ignore the hope and hapiness for us. Sometimes we can't even hear their vocies. However, our dreams should be the most favourite song of us that we listen in the highest volume everyday. You must hear your dreams in the rhytm when you raise the music. The rhytm helps finding oneself. Indeed, you need to be yourself rather than a superhero. You should consider the optimistics instead of the pessimistics who constantly say that it is too late. That 's right, you are not an extra ordinary one but you can be the best of yourself! That is not easy and I don't claim that it will be easy. If it were a piece of cake everyone would achieve it. In order to be succesful ,you should bravely carry on the struggle against your fears and overcome.If you manage it, you can change the World, Just like the butterfly effect. Even the weakest movement makes a great diffrence.

'Once a butterfly gets its wings, never again becomes a caterpillar.'- Colin Wilson.

You should decide what you are going to do and move on. If you want to change the world, the only thing that you need to do is turning yourself into a butterfly. Now close your eyes and imagine your real self… Think about the mistakes you have made for the sake of achieving your goals but don't let them scare you. Make a mistake and try again and again without giving up. Recognize yourself in the mistakes that you have made. Go out and feel the perfectness of the nature and get rid off all the bad thoughts. After all, take a little step, then one more and again and…

Nothing is deferrable so don't delay anything. Focus on your dreams with your full potential. Then stare at yourself in the mirror. You are not a superhero. Therefore, you are yourself who is a real superhero. To be a real superhero, you don't need a mask, cape or even a happy ending like a fairy tale. You just need a strong heart which is full of hope.

'If you have the braveness to go after your dreams that means you are capable of achieving them'- Walt Disney
From now on everything is changing. It's all up to you. You can change your life to live your dreams. Has a little hint here strong heart. You can do it and you should consider that you are the best.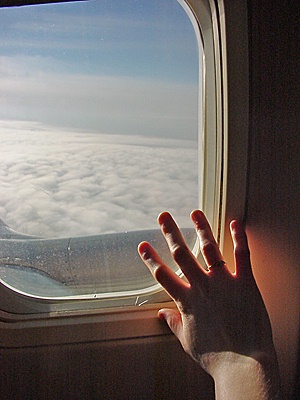 © Greg K., New Lenox, IL