Six Flags
December 7, 2017
All around the United States there are amusement parks and water parks everywhere. From the known ones like Disneyland or Splash Kingdom. There are even small carnivals that come to town twice a year. Though, there is a particular amusement park that is more known than any other amusement park
It is famous for their dangerous but fun rides. To their amazing food, from their fried foods to even their big size pretzels or hot dogs. They love to put on shows for kids and loves to have Halloween nights and Christmas night. If you're thinking Six Flags, you are exactly right!

People believe that six flags is the friendliest place in the world. There are occasional wrecks during the rides and occasional mishaps where kids may have issues but nothing too bad, right? Wrong!
Six Flags has more things going on than what people say in articles and social media. Social media hides little things that may seem strange or weird because someone might get too scared or too offended. What really goes down in Six Flags is rather odd and unordinary. Maybe even suspicious.

The Superman:

The Superman is rather a horrific ride and a little too fast in some cases. Some people have blacked out because of the pressure of the rides. People have gotten sick afterwards because of the speed of the ride. I have even blacked out on this ride! Of course, people may seem the ride to be safe and no harm, but is it really? For a little 13 year old girl, this ride will be haunting her dreams forever.

June 21, of 2007 a 13 year old decided to ride the Superman. She was all excited when she was all strapped in and ready to go. Once the ride started, she got wrapped around the cable cords and severely injured her legs.
The Batman:

The Batman is a very fun ride and kids love to ride this. Many come to Six Flags and ride The Batman first. Many have positive stories and many have negative stories. Many have negative stories. Some of the positive stories are usually about the excitement people get once they are on the ride. The exhilaration of the ride sinning everywhere and your hair blowing in the wind.

Though, many of the negative cases have come up with the Batman, from passengers not secure enough in the seats and flew out. Even to kids getting wrapped in cords or seatbelts. This case though is a little terror-striking to think about because this victim was only 17. He barely even got to explore the world ,get a degree ,or have a family of his own.

Everyone knows the batman is one of the most fun rides ever! Everyone has at least ridden this ride once in their life. You'd think nothing would happen on this ride and partially, you could be right. Though, this 17 year old boy wasn't on the ride when he lost his life.

When the 17 year old boy started to ride The Batman, he lost his hat during the ride. So without really thinking, after his ride, he sneaked inside the gates and went to go retrieve his hat. Just right when he went to go pick it up, the batman ride hit him and killed him in a instant.
The Rolling Thunder:

Have you ever worked at Six Flags before? Some say it's kind of boring, but some say it's fun too! That's at least what this worker said when he tested The Rolling Thunder.

The 20 year old, Scott Tyler, was asked to test the Rolling Thunder.According to Six Flags employees, "They checked every part on this ride, from the railings and even to the cords holding the cart to the ride . Every technical part of the ride was all secure." Many still don't understand how Tyler died on this accident.

While Tyler was on the ride, he was plunged to his death from either the mistake of the employees or the mistake of Tyler not being secured safely. This accident is very vague and the issue has yet been solved but many say he was " un-secure".

The Skybucket:

This ride, located in California, is called "Six Flags Magic Mountain". This amusement park is separate from the rest of the Six Flags in the world.

Though, this park has a ride called SkyBucket and this ride allows riders to sit in a little bucket on a cord and fly across the park. The ride is rather fun and very peaceful, so why would anything happen on it?

The couple decided to spend a date at the park and ride the SkyBucket. While they were on the SkyBucket, the man decided it would be funny to swing the bucket back and forth. Not really thinking, they didn't notice that the cord was about to break. The SkyBucket fell from at least 20 feet off the ground and into the middle of the park. In the middle where everyone was walking their way to a ride or to get food.
Six Flags is a family friendly place and a great place to go with friends to have fun. It is a very cool place to see your favorite Looney Toons characters. This place is a good place to take pictures with friends and family too. It is also a beautiful place to go to on holidays like Halloween and Christmas.

Though, many don't understand how scary it can be at the same time. It might be family friendly but things still happen unexpectedly. Anything can happen to anyone at any time of day or night. Six Flags is very dandy and fine but think about next time you go and what you could do to prevent an accident like the fellow people above.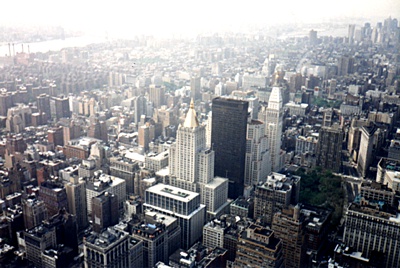 © Kristen L., Wilmington, DE